Note: Tax advice, articles, and content contained on this site are intended for informational and educational purposes only. They are not a substitute for professional advice. Tax matters are can be extremely complex and vary greatly for each individual or company. Please click here to read our complete disclosure and disclaimer for the information presented on this site.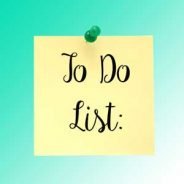 With 2019 on the horizon, here's a quick list of tax and financial to-dos you should address before the end of 2018: Check your FSA balance. If you have a Flexible Spending Account (FSA) for health care expenses, you need to incur qualifying expenses by December 31 to use up these funds or you'll potentially lose them. (Some plans allow you to carry over up to $500 to the following year or give you a 2½-month grace period to incur qualifying expenses.) Use expiring FSA funds to pay for eyeglasses, dental work or eligible drugs or health...
read more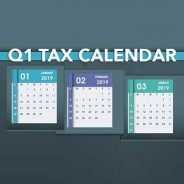 Here are some of the key tax-related deadlines that affect businesses and other employers during the first quarter of 2019. Keep in mind that this list isn't all-inclusive, so there may be additional deadlines that apply to your situation. Contact us to ensure you're meeting all applicable deadlines and to learn more about the filing requirements. January 31 File 2018 Forms W-2, "Wage and Tax Statement," with the Social Security Administration and provide copies to your employees. Provide copies of 2018 Forms 1099-MISC, "Miscellaneous...
read more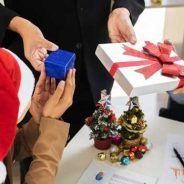 The holiday season is a great time for businesses to show their appreciation for employees and customers by giving them gifts or hosting holiday parties. However, it's a good idea to find out whether the expense is tax deductible and whether it's taxable to the recipient before you begin shopping or sending out invitations. Here's a brief review of the rules. Gifts to customers When you make gifts to customers, the gifts are deductible up to $25 per recipient per year. For purposes of the $25 limit, you need not include "incidental" costs...
read more
Many more businesses are now eligible to use the cash method of accounting for federal tax purposes under the Tax Cuts and Jobs Act (TCJA). The cash method allows some businesses to defer taxable income, offering greater tax-planning flexibility. Newly eligible businesses should determine whether the cash method would be advantageous and, if so, consider switching methods. What's changed? Previously, the cash method was unavailable to certain businesses, including: C corporations — as well as partnerships (or limited liability companies taxed...
read more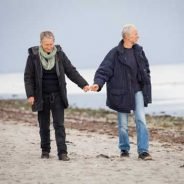 Will you be age 50 or older by December 31st? Are you still working? Are you already contributing to your 401(k) plan or Savings Incentive Match Plan for Employees (SIMPLE) up to the regular annual limit? Then you may want to make "catch-up" contributions by the end of the year. Increasing your retirement plan contributions can be particularly advantageous if your itemized deductions for 2018 will be smaller than in the past because of changes under the Tax Cuts and Jobs Act (TCJA). Catching up Catch-up contributions are additional...
read more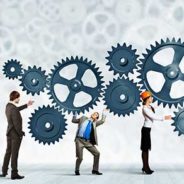 The Tax Cuts and Jobs Act (TCJA) enhances two depreciation-related breaks that are popular year-end tax planning tools for businesses. In order for you to take advantage of these breaks, you must purchase qualifying assets and place them in service by the end of the tax year. This means there's still time to reduce your 2018 tax liability with these breaks, but you need to act soon. Section 179 expensing Sec. 179 expensing is valuable because it allows businesses to deduct up to 100% of the cost of qualifying assets in Year 1 instead of...
read more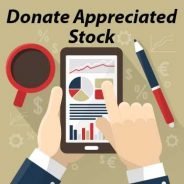 A tried-and-true year's end tax strategy is to make charitable donations. You can claim a charitable deduction as long as you itemize and your gift qualifies. But did you know that you can enjoy an additional tax benefit if you donate long-term appreciated stock instead of cash? 2 benefits from 1 gift Appreciated publicly traded stock you've held more than one year is long-term capital gains property. If you donate it to a qualified charity, you may be able to enjoy two tax benefits: 1. If you itemize deductions, you can claim a charitable...
read more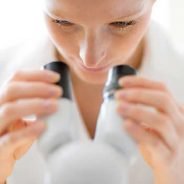 The federal tax credit for "increasing research activities" didn't change under the Tax Cut and Jobs Act (TCJA), but several TCJA provisions have an indirect impact on the credit. As a result, the research credit may be available to some businesses for the first time. AMT reform Previously, corporations subject to alternative minimum tax (AMT) couldn't offset the research credit against their AMT liability. This erased the benefits of the credit (although they could carry unused research credits forward for up to 20 years and use them in...
read more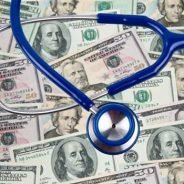 If you itemize deductions, and have enough expenses to exceed the applicable floor for deductibility, some of your medical expenses may be tax deductible. You may also be able to time controllable medical expenses to your tax advantage with proper planning. The Tax Cuts and Jobs Act (TCJA) could make bunching such expenses into 2018 beneficial for some taxpayers. At the same time, because of the TCJA's increase to the standard deduction, certain taxpayers who've benefited from the deduction in previous years might no longer benefit. The...
read more
Whether it's to reduce the size of their taxable estate, to help out family members, or simply to see their loved ones enjoy the gifts; many people choose to pass assets to the next generation during life. If lifetime gifts are something you're considering, be aware that which assets you give can produce substantially different tax consequences. Multiple types of taxes Federal gift and estate taxes generally apply at a rate of 40% to transfers in excess of your available gift and estate tax exemption. Under the Tax Cuts and Jobs Act,...
read more