Note: Tax advice, articles, and content contained on this site are intended for informational and educational purposes only. They are not a substitute for professional advice. Tax matters are can be extremely complex and vary greatly for each individual or company. Please click here to read our complete disclosure and disclaimer for the information presented on this site.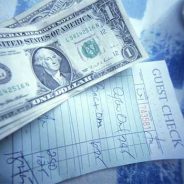 During regular business operations, you probably spend some time and money "wining and dining" current or potential customers, vendors, and employees. What can you deduct on your tax return for these expenses? The rules for meal expenses have changed under the Tax Cuts and Jobs Act (TCJA), but you can still claim some valuable write-offs. No more entertainment deductions One of the biggest changes is that you can no longer deduct most business-related entertainment expenses. Beginning in 2018, the TCJA disallows deductions for entertainment...
read more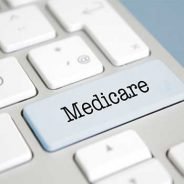 Americans age 65 and older qualify for basic Medicare insurance, but they may need to pay additional premiums to get the level of coverage they desire. The premiums can be expensive, especially if you're married and both you and your spouse are paying them. But one aspect of paying premiums might be positive: If you qualify, these premiums may help to lower your tax bill. Medicare premium tax deductions Premiums for Medicare health insurance can be combined with other qualifying health care expenses for the purpose of claiming an itemized...
read more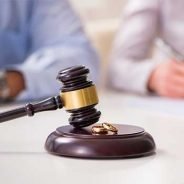 If you've ever gotten a divorce, you know it's a highly stressful time. But if you're a business owner, tax issues can complicate things even more. Your business ownership interest is one of your largest personal assets and all (or part) of it will be included in your marital property. Transferring property tax-free You can generally divide most assets, including cash and business ownership interests, between you and your soon-to-be ex-spouse without any federal income or gift tax consequences. When an asset falls under this tax-free transfer...
read more
In recent years, merger and acquisition activity has been very brisk. If you are considering merging with or acquiring another business, it's important for you to understand how the transaction will be taxed under current law. Stocks vs. assets From a tax standpoint, a transaction can basically be structured in two ways: 1. Stock (or ownership interest). A buyer can directly purchase a seller's ownership interest if the target business is operated as a C or S corporation, a partnership, or a limited liability company (LLC) that's treated as a...
read more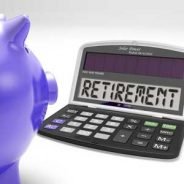 Do you want to save more for retirement on a tax-favored basis? If so, and if you qualify, you can make a deductible traditional IRA contribution for the 2018 tax year between now and the tax filing deadline and claim the write-off on your 2018 return. Or you can contribute to a Roth IRA and avoid paying taxes on future withdrawals. You can potentially make a contribution of up to $5,500 (or $6,500 if you were age 50 or older as of December 31, 2018). If you're married, your spouse can potentially do the same, thereby doubling your tax...
read more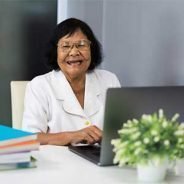 You must generally begin taking withdrawals from a qualified retirement plan, such as a 401(k), no later than April 1 of the year after which you turn age 70½. However, an exception applies to certain plan participants who are still working for the entire year in which they turn 70½. The basics of RMDs RMDs (Required minimum distributions) are the amounts you're legally required to withdraw from your qualified retirement plans and traditional IRAs after reaching age 70½. Essentially, the tax law requires you to tap into your retirement assets...
read more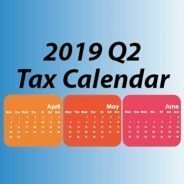 Here are some of the key tax-related deadlines for businesses and other employers during the second quarter of 2019. Keep in mind this list isn't all-inclusive, so there may be additional deadlines that apply to your situation. Contact us to ensure you're meeting all applicable deadlines and to learn more about the filing requirements. April 1 File with the IRS if you're an employer that will electronically file 2018 Form 1097, Form 1098, Form 1099 (other than those with an earlier deadline) and/or Form W-2G. If your employees receive tips...
read more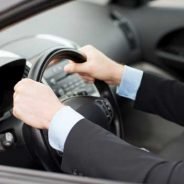 In addition to businesses being able to deduct vehicle-related expenses, individuals also can deduct them in certain circumstances. Unfortunately, the Tax Cuts and Jobs Act (TCJA) might reduce your deduction compared to what you were able to claim on your 2017 return. For 2017, miles driven for business, moving, medical and charitable purposes were potentially deductible. For 2018 through 2025, business and moving miles are deductible only in much more limited circumstances. TCJA changes could also affect your tax benefit from medical and...
read more
Your decision as to whether you should lease or buy equipment (or other fixed assets) could be affected by recent changes to federal tax laws and accounting rules. Although there's no universal "right" choice, many businesses that formerly leased assets are now deciding to buy them. Pros and cons of leasing Leasing can be more attractive than buying from a cash flow perspective. And leasing does provide some tax benefits because lease payments generally are tax deductible as "ordinary and necessary" business expenses. (Annual deduction limits...
read more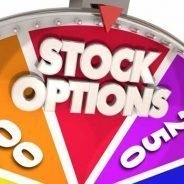 Incentive stock options (ISOs) are a popular form of compensation for executives and other employees of corporations. ISOs allow you to buy company stock in the future at a fixed price equal to or greater than the stock's fair market value on the ISO grant date. If the stock appreciates, you can buy shares at a price below what they're then trading for. But because of the complex rules that apply careful tax planning is required. Tax advantages abound Although ISOs must comply with many rules, they receive tax-favored treatment. You owe no...
read more