Note: Tax advice, articles, and content contained on this site are intended for informational and educational purposes only. They are not a substitute for professional advice. Tax matters are can be extremely complex and vary greatly for each individual or company. Please click here to read our complete disclosure and disclaimer for the information presented on this site.
If you're lucky enough to win at gambling or the lottery, congratulations! After you celebrate, be ready to deal with the tax consequences of your good fortune. Winning at gambling Whether you win at the casino, a bingo hall, or elsewhere, you must report 100% of your winnings as taxable income. They're reported on the "Other income" line on Schedule 1 of your 1040 tax return. To measure your winnings on a particular wager, use the net gain. For example, if a $30 bet at the race track turns into a $110 win, you've won $80, not $110. You must...
read more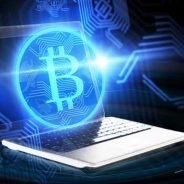 Bitcoin and other forms of virtual currency (aka cryptocurrency) are gaining popularity. However, many businesses, consumers, employees, and investors are still confused about how they work and how to report transactions on their federal tax returns. And the IRS just announced that it is targeting virtual currency users in a new "educational letter" campaign. The nuts and bolts Businesses generally don't accept bitcoin payments for routine transactions. However, a growing number of larger retailers and online businesses now accept this type...
read more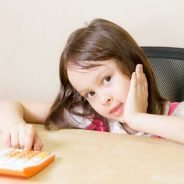 Years ago, Congress enacted the "kiddie tax" to prevent parents and grandparents in high tax brackets from shifting income (especially from investments) to children in lower tax brackets. While the tax caused some families pain in the past, it has gotten worse today. This is because the Tax Cuts and Jobs Act (TCJA) made changes to the kiddie tax by revising the tax rate structure. History of the tax The kiddie tax used to apply only to children under age 14 — which provided families with plenty of opportunity to enjoy significant tax savings...
read more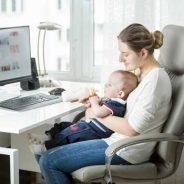 Working from home has its perks. Not only can you avoid commuting, but you might be eligible to deduct home office expenses on your tax return. Deductions for these expenses can save you a bundle, if you meet the tax law qualifications. Under the Tax Cuts and Jobs Act (TCJA), employees can no longer claim the home office deduction. However, if you run a business from your home or are otherwise self-employed and use part of your home for business purposes, the home office deduction may still be available to you. If you're a homeowner and use...
read more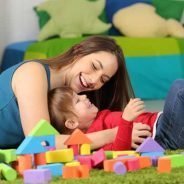 You may have heard of the "nanny tax." But did you know that even if you don't employ a nanny, it may apply to you. Hiring a housekeeper, gardener, or other household employee (who isn't an independent contractor) may make you liable for federal income and other taxes. There may also be state tax obligations to consider. If you employ a household worker, you aren't required to withhold federal income taxes from pay. But you may choose to withhold them if the worker requests it. In that case, ask the worker to fill out a Form W-4. However, you...
read more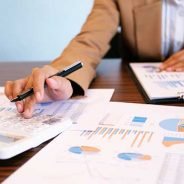 The IRS uses Audit Techniques Guides (ATGs) to help their examiners get ready for audits. Your business can use these same guides to gain insight into what the IRS is looking for in terms of compliance with tax laws and regulations. Many ATGs target specific industries or businesses, such as construction, aerospace, art galleries, child care providers, and veterinary medicine. Others address issues that frequently arise in audits, such as executive compensation, passive activity losses, and capitalization of tangible property. How they're...
read more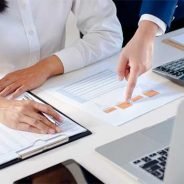 You may have heard about a proposal in Washington to cut the taxes paid on investments by indexing capital gains to inflation. Under this proposal, the purchase price of assets would be adjusted so no tax is paid on the appreciation due to inflation. While the fate of such a proposal is unknown, the long-term capital gains tax rate is still historically low on appreciated securities held for more than 12 months. And since we're already in the second half of the year, it's a good time to review your portfolio for possible tax-saving...
read more
The Section 179 depreciation deduction for business property has long provided a tax windfall to businesses, enabling them to claim immediate deductions for qualified assets, instead of taking depreciation deductions over time. And there's good news about this election. It was increased and expanded by the Tax Cuts and Jobs Act (TCJA). Even better, the Sec. 179 deduction isn't the only avenue for immediate tax write-offs for qualified assets. Under the 100% bonus depreciation tax break provided by the TCJA, the entire cost of eligible assets...
read more
If you volunteer your time to work for charity, you may be entitled to some tax breaks if you itemize deductions on your tax return. Unfortunately, they may not amount to as much as you think your generosity is worth. Because donations to charity of cash or property generally are tax deductible for itemizers, it may seem like donations of something more valuable for many people (their time) would also be deductible. However, no tax deduction is allowed for the value of time you spend volunteering or the services you perform for a charitable...
read more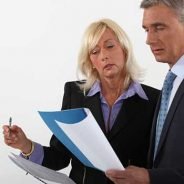 If you're thinking of buying or selling a business, or you're in the process of a merger or acquisition, it's important both parties report the transaction to the IRS in the same way. Otherwise, you may increase your chances of being audited. If a sale involves business assets (as opposed to stock or ownership interests), the buyer and the seller must generally report the purchase price allocations that both use to the IRS. This is done by attaching IRS Form 8594, "Asset Acquisition Statement," to each of their respective federal income tax...
read more