Note: Tax advice, articles, and content contained on this site are intended for informational and educational purposes only. They are not a substitute for professional advice. Tax matters are can be extremely complex and vary greatly for each individual or company. Please click here to read our complete disclosure and disclaimer for the information presented on this site.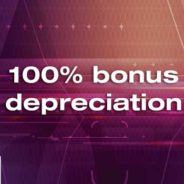 The Tax Cuts and Jobs Act (TCJA) enhances some tax breaks for businesses, bit it also reduces or eliminates others. One break it enhances (temporarily) is bonus depreciation. While most TCJA provisions go into effect for the 2018 tax year, you might be able to benefit from the bonus depreciation enhancements when you file your 2017 tax return. Pre-TCJA bonus depreciation Under pre-TCJA law, for qualified new assets that your business placed in service in 2017, you can claim a 50% first-year bonus depreciation deduction. Used assets don't...
read more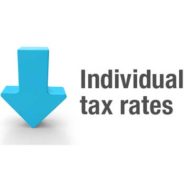 The newly passed Tax Cuts and Jobs Act (TCJA) generally reduces individual tax rates for 2018 through 2025. It maintains seven individual income tax brackets, but reduces the rates for all brackets except 10% and 35%, which remain the same. The TCJA also makes some adjustments to the income ranges for each bracket. For example, the 2017 top rate of 39.6% kicks in at $418,401 of taxable income for single filers and $470,701 for joint filers, but the reduced 2018 top rate of 37% takes effect at $500,001 and $600,001, respectively. Below is a...
read more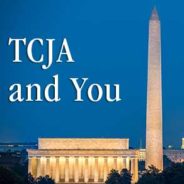 On December 20, Congress completed passage of the "Tax Cuts and Jobs Act" (TCJA), the largest federal tax reform law in more than 30 years. The new law means substantial changes for individual taxpayers. The following is a brief overview of some of the most significant provisions. Except where noted, these changes are effective for tax years beginning after December 31, 2017, and before January 1, 2026. Drops of individual income tax rates ranging from 0 to 4 percentage points (depending on the bracket) to 10%, 12%, 22%, 24%, 32%, 35% and 37%...
read more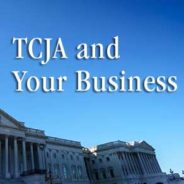 The recently passed tax reform bill, referred to as the "Tax Cuts and Jobs Act" (TCJA), is the most expansive federal tax legislation since 1986. The bill includes a multitude of provisions that will have a major impact on businesses. Here's a look at some of the most significant changes. They generally apply to tax years beginning after December 31, 2017, except where noted. Replacement of graduated corporate tax rates ranging from 15% to 35% with a flat corporate rate of 21% Repeal of the 20% corporate alternative minimum tax (AMT) New 20%...
read more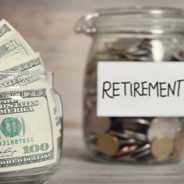 Retirement plan contribution limits are indexed for inflation, but with inflation remaining low, most of the limits remain unchanged for 2018. But one piece of good news for taxpayers who are already maxing out their contributions is that the 401(k) limit has gone up by $500. The only other limit that has increased from the 2017 level is for contributions to defined contribution plans, which has gone up by $1,000. Type of limit 2018 Limit Elective deferrals to 401(k), 403(b), 457(b)(2) and 457(c)(1) plans  $18,500 Contributions to defined...
read more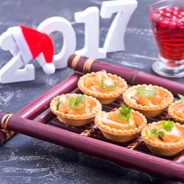 Many businesses are hosting holiday parties for employees this time of year. It's a great way to have a little fun and reward your staff for their hard work. And you can probably deduct 100% of your 2017 party's cost as a meal and entertainment (M&E) expense. Next year may be a different story. The 100% deduction For 2017, businesses generally are limited to deducting 50% of allowable meal and entertainment expenses. But certain expenses are 100% deductible, including expenses: For recreational or social activities for employees, such as...
read more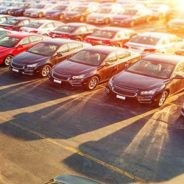 One way to reduce your 2017 tax bill is to buy a business vehicle before year end. But, before you make the purchase, look at what your 2017 deduction would be and whether tax reform legislation could affect the tax benefit of a 2017 vs. 2018 purchase. Your 2017 deduction Business-related purchases of new or used vehicles may be eligible for Section 179 expensing. This allows you to immediately deduct, rather than depreciate over a period of years, some or all of the vehicle's cost. But the size of your 2017 deduction will depend on several...
read more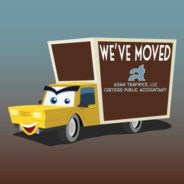 Effective December 16th, 2017 the office of Adam Traywick, CPA will be located at: 2205 W Broadway Ave. Fort Worth, TX 76102 View the map below for directions. If you have any trouble locating us, just give us a call at...
read more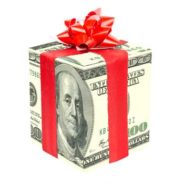 Charitable giving can be a powerful tax-saving strategy: Donations to qualified charities are generally fully deductible, and you have complete control over when and how much you give. Here are some important considerations to keep in mind this year to ensure you receive the tax benefits you desire from giving to your favorite charity. Delivery date To be deductible on your 2017 return, a charitable donation must be made by Dec. 31, 2017. According to the IRS, a donation generally is "made" at the time of its "unconditional delivery." But...
read more
2017 is quickly drawing to a close, but there's still time to take steps to reduce your tax liability for this year, but you just must act by December 31: Pay your 2017 property tax bill that's due in early 2018. Make your January 1 mortgage payment. Incur deductible medical expenses (if your deductible medical expenses for the year already exceed the 10% of adjusted gross income floor). Pay tuition for academic periods that will begin in January, February or March of 2018 (if it will make you eligible for a tax credit on your 2017 return)....
read more