Note: Tax advice, articles, and content contained on this site are intended for informational and educational purposes only. They are not a substitute for professional advice. Tax matters are can be extremely complex and vary greatly for each individual or company. Please click here to read our complete disclosure and disclaimer for the information presented on this site.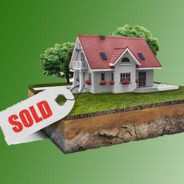 In many parts of the country, summer is peak season for selling a home. If you're planning to put your home on the market soon, you're probably thinking about things like how quickly it will sell and how much you'll get for it. But don't neglect to consider there could be some tax consequences. Home sale gain exclusion The U.S. House of Representatives' original version of the Tax Cuts and Jobs Act included a provision tightening the rules for the home sale gain exclusion. Fortunately, that provision didn't make it into the final version of...
read more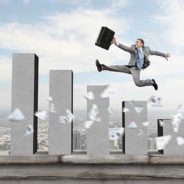 A summer vacation is on many people's minds this time of year. If you travel for business, combining a business trip with a vacation to offset some of the cost with a tax deduction can sound appealing. But tread carefully or you might not be eligible for the deduction you're expecting. General rules Business travel expenses are potentially deductible if the travel is within the United States and the expenses are "ordinary and necessary" and directly related to the business. (Foreign travel expenses may also be deductible, but stricter rules...
read more
If you received a large refund after filing your 2017 income tax return, you're probably enjoying an influx of cash. But a large refund isn't all positive. It means you were essentially giving the government an interest-free loan. That's why a large refund for the previous tax year would typically indicate that you should consider reducing the amounts you're having withheld (and/or what estimated tax payments you're making) for the current year. But 2018 is a little different. The TCJA and withholding To reflect changes under the Tax Cuts and...
read more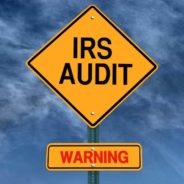 IRS examiners use Audit Techniques Guides (ATGs) to prepare for audits — and small business owners can you them as well. Many ATGs target specific industries. Others address issues that frequently arise in audits, such as executive compensation and fringe benefits. These publications can provide you with valuable insights into issues that might surface if your business is ever audited. What do ATGs cover? The IRS compiles information obtained from past examinations of taxpayers and publishes its findings in ATGs. Typically, these publications...
read more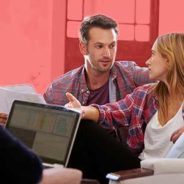 With the April 17 individual income tax filing deadline behind you (or, if you filed an extension, with your 2017 tax return on the back burner), you may be hoping to not think about taxes for the next several months. But if you want to maximum your tax savings, now is the time to start tax planning for 2018. It's especially critical to get an early start this year because the Tax Cuts and Jobs Act (TCJA) substantially changed the tax environment. Many variables A tremendous number of variables affect your overall tax liability for the year....
read more
Now that small businesses and their owners have filed their 2017 income tax returns (or filed for an extension), it's a good time to review some of the provisions of the Tax Cuts and Jobs Act (TCJA) that may have a significant impact their taxes for 2018 and beyond. Generally, the changes apply to tax years beginning after December 31, 2017, and are permanent, unless otherwise noted. Corporate taxation Replacement of graduated corporate rates ranging from 15% to 35% with a flat corporate rate of 21% Replacement of the flat personal service...
read more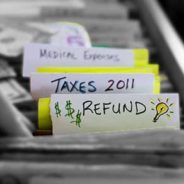 What tax records from 2017 can you toss once you've filed your 2017 return? The answer is simple: none. You need to hold on to all of your 2017 tax records for now. But this is the perfect time to go through your old tax records and see what you can discard. The 3-year and 6-year rules At minimum, keep tax records for as long as the IRS has the ability to audit your return or assess additional taxes, this is generally three years after you file your return. This means you potentially can get rid of most records related to tax returns for 2014...
read more
You may have breathed a sigh of relief after filing your 2017 income tax return (or requesting an extension). But if your office is strewn with reams of paper filled with serveral years' worth of tax returns, receipts, canceled checks, and other financial records (or your computer desktop is filled with a multitude of digital tax-related files), you probably want to get rid of what you can. Follow these guidelines for document retention as you clean up. General rules Retain records that support items shown on your tax return at least until...
read more
The Tax Cuts and Jobs Act (TCJA) includes several changes that affect tax breaks for employee benefits. Among the changes are four negatives and one positive that will impact both employees and the businesses providing those benefits. 4 breaks curtailed Beginning with the 2018 tax year, the TCJA reduces or eliminates tax breaks in the following areas: 1. Transportation benefits. The TCJA eliminates business deductions for the cost of providing qualified employee transportation fringe benefits, such as parking allowances, mass transit passes,...
read more