Note: Tax advice, articles, and content contained on this site are intended for informational and educational purposes only. They are not a substitute for professional advice. Tax matters are can be extremely complex and vary greatly for each individual or company. Please click here to read our complete disclosure and disclaimer for the information presented on this site.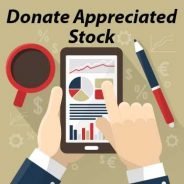 A tried-and-true year's end tax strategy is to make charitable donations. You can claim a charitable deduction as long as you itemize and your gift qualifies. But did you know that you can enjoy an additional tax benefit if you donate long-term appreciated stock instead of cash? 2 benefits from 1 gift Appreciated publicly traded stock you've held more than one year is long-term capital gains property. If you donate it to a qualified charity, you may be able to enjoy two tax benefits: 1. If you itemize deductions, you can claim a charitable...
read more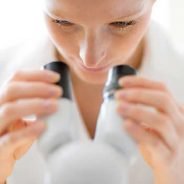 The federal tax credit for "increasing research activities" didn't change under the Tax Cut and Jobs Act (TCJA), but several TCJA provisions have an indirect impact on the credit. As a result, the research credit may be available to some businesses for the first time. AMT reform Previously, corporations subject to alternative minimum tax (AMT) couldn't offset the research credit against their AMT liability. This erased the benefits of the credit (although they could carry unused research credits forward for up to 20 years and use them in...
read more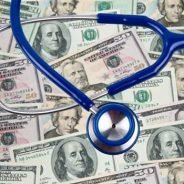 If you itemize deductions, and have enough expenses to exceed the applicable floor for deductibility, some of your medical expenses may be tax deductible. You may also be able to time controllable medical expenses to your tax advantage with proper planning. The Tax Cuts and Jobs Act (TCJA) could make bunching such expenses into 2018 beneficial for some taxpayers. At the same time, because of the TCJA's increase to the standard deduction, certain taxpayers who've benefited from the deduction in previous years might no longer benefit. The...
read more
Whether it's to reduce the size of their taxable estate, to help out family members, or simply to see their loved ones enjoy the gifts; many people choose to pass assets to the next generation during life. If lifetime gifts are something you're considering, be aware that which assets you give can produce substantially different tax consequences. Multiple types of taxes Federal gift and estate taxes generally apply at a rate of 40% to transfers in excess of your available gift and estate tax exemption. Under the Tax Cuts and Jobs Act,...
read more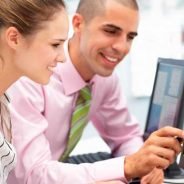 Now that we're in the last quarter of the year, it's a good idea to review the deductibility of your business's expenses. It's also a good time to consider whether your business would benefit from accelerating certain expenses into this year. Be sure to evaluate the impact of the Tax Cuts and Jobs Act (TCJA), which reduces or eliminates many deductions. In some cases, it may be necessary or desirable to change your expense and reimbursement policies. What's deductible, anyway? There's no master list of deductible business expenses in the...
read more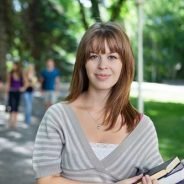 Tax and other benefits make Section 529 plans a popular education-funding. Two types are available: 1) prepaid tuition plans, and 2) savings plans. One of these plans got even better under the Tax Cuts and Jobs Act (TCJA). Enjoy valuable benefits 529 plans provide a tax-advantaged way to help pay for qualifying education expenses. First and foremost, although contributions aren't deductible for federal purposes, plan assets can grow tax-deferred. Additionally, some states offer tax incentives for contributing in the form of deductions or...
read more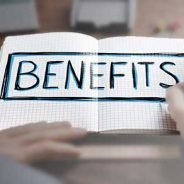 In today's tightening job market, to attract and retain the best employees, small businesses need to competitive pay as well as appealing fringe benefits. Tax-free benefits are especially attractive to employees. Let's take a quick look at some popular options. Insurance Businesses can provide their employees with various types of insurance on a tax-free basis. Here are some of the most common: Health insurance. If you maintain a health care plan for employees, coverage under the plan isn't taxable to them. Employee contributions are excluded...
read more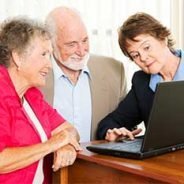 You can make direct contributions — up to $100,000 annually — from your IRA to qualified charitable organizations without owing any income tax on the distributions if you're age 70½ or older. This break may be especially beneficial now because of Tax Cuts and Jobs Act (TCJA) changes that affect who can benefit from the itemized deduction for charitable donations. Counts toward your RMD A charitable IRA rollover can be used to satisfy required minimum distributions (RMDs). In the year you reach 70 ½ you must begin to take annual RMDs from your...
read more
Fall is a good time for investors to review year-to-date gains and losses. Not only can it help you assess your financial health, but it also helps you determine whether to buy or sell investments before year end to save taxes. This year, you also need to keep in mind the impact of the Tax Cuts and Jobs Act (TCJA). While the TCJA didn't change long-term capital gains rates, it did change the tax brackets for long-term capital gains and qualified dividends. For 2018 through 2025, these brackets are no longer linked to the ordinary-income tax...
read more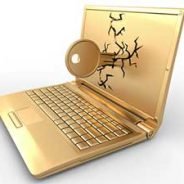 Tax identity theft may seem like a problem that's only faced by individual taxpayers. But, according to the IRS, more and more businesses are also becoming victims. And identity thieves have become more sophisticated, knowing filing practices, the tax code, and the best ways to get valuable data. How it works In tax identity theft, a taxpayer's identifying information (such as Social Security number) is used to fraudulently obtain a refund or commit other crimes. Business tax identity theft occurs when criminals use the identifying...
read more