Note: Tax advice, articles, and content contained on this site are intended for informational and educational purposes only. They are not a substitute for professional advice. Tax matters are can be extremely complex and vary greatly for each individual or company. Please click here to read our complete disclosure and disclaimer for the information presented on this site.
Many businesses hired new employees in 2017, and more are planning to hire in 2018. If you're among them, and your hires include members of a "target group," you may be eligible for the Work Opportunity tax credit (WOTC). If you made qualifying hires in 2017 and obtained proper certification, you can claim the WOTC on your 2017 tax return. Whether or not you're eligible for 2017, keep the WOTC in mind in your 2018 hiring plans. Despite its proposed elimination under the House's version of the Tax Cuts and Jobs Act, the credit survived the...
read more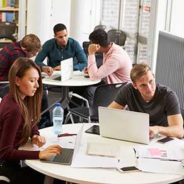 If you had a child in college (or graduate school) last year or were a student yourself, you may be eligible for some valuable tax breaks on your 2017 return. One of the breaks that had expired December 31, 2016, was just extended under the recently passed Bipartisan Budget Act of 2018: the tuition and fees deduction. A couple of tax credits are also available. Tax credits can be especially valuable because they reduce taxes dollar-for-dollar; deductions reduce only the amount of income that's taxed. Higher education breaks 101 While multiple...
read more
Are you a high-income small-business owner who doesn't currently have a tax-advantaged retirement plan set up for yourself? A Simplified Employee Pension (SEP) may be just what you need, and now may be a great time to establish one. A SEP has high contribution limits and is simple to set up. Best of all, there's still time to establish a SEP for 2017 and make contributions to it that you can deduct on your 2017 income tax return. 2018 deadlines for 2017 A SEP can be set up as late as the due date (including extensions) of your income tax...
read more
With rising health care costs, claiming whatever tax breaks related to health care that you can is more important than ever. But there's a threshold for deducting medical expenses that may be hard to meet. However, the Tax Cuts and Jobs Act (TCJA) temporarily reduces this threshold. What expenses are eligible? Medical expenses may be deductible if they're "qualified." Qualified medical expenses involve the costs of diagnosis, cure, mitigation, treatment or prevention of disease, and the costs for treatments affecting any part or function of...
read more
With bonus depreciation, a business can recover the costs of depreciable property more quickly by claiming additional first-year depreciation for qualified assets. The Tax Cuts and Jobs Act (TCJA), signed into law in December, enhances bonus depreciation. Typically, taking this break is beneficial. But in certain situations, your business might save more tax in the long-term by skipping it. That said, claiming bonus depreciation on your 2017 tax return may be particularly beneficial. Pre- and post-TCJA Before TCJA, bonus depreciation was 50%....
read more
Individual taxpayers who itemize their deductions can deduct either state and local income taxes or state and local sales taxes. The ability to deduct state and local taxes — including income or sales taxes (as well as property taxes) had been on the tax reform chopping block, but it ultimately survived. However, for 2018 through 2025, the Tax Cuts and Jobs Act has imposed a new limit on the state and local tax deduction. Will you benefit from the sales tax deduction on your 2017 or 2018 tax return? Your 2017 return The sales tax deduction...
read more
Tax credits reduce tax liability dollar-for-dollar, potentially making them more valuable than deductions, which reduce only the amount of income subject to tax. Maximizing available credits is especially important now that the Tax Cuts and Jobs Act has reduced or eliminated some tax breaks for businesses. Two tax credits that are still available are especially for small businesses that provide certain employee benefits. 1. Credit for paying health care coverage premiums The Affordable Care Act (ACA) offers a credit to certain small employers...
read more
Working from home has become common in today's world. But just because you have a home office space doesn't mean you can deduct expenses associated with it. Under the TCJA even fewer taxpayers will be eligible for a home office deduction in 2018. Changes under the TCJA For employees, home office expenses are a miscellaneous itemized deduction. For 2017, this means you'll enjoy a tax benefit only if these expenses plus your other miscellaneous itemized expenses (such as unreimbursed work-related travel, certain professional fees and investment...
read more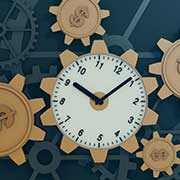 While many provisions of the Tax Cuts and Jobs Act (TCJA) save businesses tax, the new law also reduces or eliminates some tax breaks for businesses. One of these breaks being eliminated is the Section 199 deduction, commonly referred to as the "manufacturers' deduction." When it's available, this potentially valuable tax break can be claimed by many types of businesses beyond just manufacturing companies. Under the TCJA, 2017 is the last tax year non-corporate taxpayers can take the deduction (2018 for C corporation taxpayers). The basics...
read more
Along with tax rate reductions and a new deduction for pass-through qualified business income, the new tax law brings the reduction or elimination of tax deductions for certain business expenses. Two expense areas where the Tax Cuts and Jobs Act (TCJA) changes the rules — and not to businesses' benefit — are meals/entertainment and transportation. In effect, the reduced tax benefits will mean these expenses are more costly to a business's bottom line. Meals and entertainment Prior to the TCJA, taxpayers generally could deduct 50% of expenses...
read more