Note: Tax advice, articles, and content contained on this site are intended for informational and educational purposes only. They are not a substitute for professional advice. Tax matters are can be extremely complex and vary greatly for each individual or company. Please click here to read our complete disclosure and disclaimer for the information presented on this site.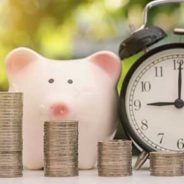 There's still time for you to make 2016 contributions to your IRA. The deadline for such contributions is April 18, 2017. If the contribution is deductible, it will lower your 2016 tax bill. But even if it isn't, making a 2016 contribution is probably a good idea. Benefits beyond a deduction Tax-advantaged retirement plans like IRAs allow your money to grow tax-deferred — or, in the case of Roth accounts, tax-free. But annual contributions are limited by tax law, and any unused limit can't be carried forward to make larger contributions in...
read more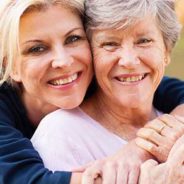 It's not uncommon for adult children to help support their aging parents. If you're in this position, you might qualify for the adult-dependent exemption. It allows eligible taxpayers to deduct up to $4,050 for each adult dependent claimed on their 2016 tax return. Basic qualifications In order for you to qualify for the adult-dependent exemption, in most cases your parent must have less gross income for the tax year than the exemption amount. (Exceptions may apply if your parent is permanently and totally disabled.) Generally Social Security...
read more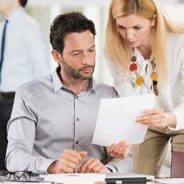 The federal income tax filing deadline for calendar-year partnerships, C and S corporations and limited liability companies (LLCs) treated as partnerships or S corporations for tax purposes is March 15. Note: While this deadline is nothing new for S corporation returns, it's earlier than previous years for partnership returns. In addition to providing continued funding for federal transportation projects, the Surface Transportation and Veterans Health Care Choice Improvement Act of 2015 changed the due dates for several types of tax and...
read more
As you file your 2016 income tax return and plan your charitable giving for 2017, it's important to keep in mind the available deduction. It can vary significantly depending on a variety of factors. What you give Other than the actual amount you donate, one of the biggest factors that could affect your deduction is what you give: Cash. This includes not just actual cash but gifts made by check, credit card or payroll deduction. You may deduct 100%. Ordinary-income property. Examples include stocks and bonds held one year or less, inventory,...
read more
If your business made repairs to tangible property last year, such as buildings, machinery, equipment or vehicles, you may be eligible for a valuable deduction on your 2016 income tax return. However, you must make sure they were truly "repairs," and not actually "improvements." Why? Costs incurred to improve tangible property must be depreciated over a period of years. But costs incurred on incidental repairs and maintenance can be expensed and immediately deducted. What's an "improvement"? In general, costs that result in an improvement to...
read more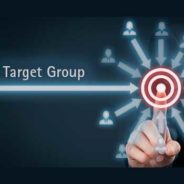 Employers that hire individuals who are members of a "target group" may be eligible for the Work Opportunity tax credit (WOTC). If you made qualifying hires in 2016 and obtained proper certification, you can claim the WOTC on your 2016 tax return. Whether or not you're eligible for 2016, keep the WOTC in mind in your 2017 hiring, because the credit is also available for 2017. In fact, the Protecting Americans from Tax Hikes Act of 2015 (the PATH Act) extended the WOTC through 2019. The PATH Act also expanded the credit beginning in 2016 to...
read more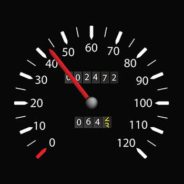 Employees and self-employed taxpayers can use a standard mileage rate to compute their deduction related to using a vehicle for business rather than keeping track of the actual cost of operating a vehicle. But you might also be able to deduct miles driven for other purposes, including medical, moving and charitable purposes. What are the deduction rates? The rates vary depending on the purpose and the year: Business: 54 cents (2016), 53.5 cents (2017) Medical: 19 cents (2016), 17 cents (2017) Moving: 19 cents (2016), 17 cents (2017)...
read more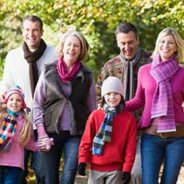 As part of your estate planning strategy, you may have made significant gifts to your children, grandchildren or other heirs last year. Or perhaps you just wanted to provide loved ones with some helpful financial support. Regardless of the reason for making a gift, it's important to know under what circumstances you're required to file a gift tax return. Some transfers require a return even if you don't owe tax. And sometimes it's desirable to file a return even if it isn't required. When filing is required Generally, you'll need to file a...
read more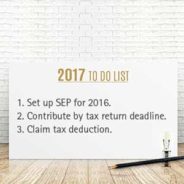 Simplified Employee Pensions (SEPs) are sometimes regarded as the "no-brainer" first choice for high-income small-business owners who don't currently have tax-advantaged retirement plans set up for themselves. Why? A SEP is easy to establish, unlike other types of retirement plans, and a powerful retroactive tax planning tool: The deadline for setting up a SEP is favorable and contribution limits are generous. There are a couple of downsides to SEPs if the business has employees other than the owner: 1) Contributions must be made for all...
read more
Incentive stock options (ISOs) allow you to buy company stock in the future at a fixed price equal to or greater than the stock's fair market value on the grant date. If the stock appreciates, you can buy shares at a price below what they're then trading for. However, complex tax rules apply to this type of compensation. Current tax treatment ISOs must comply with many rules but receive tax-favored treatment: You owe no tax when ISOs are granted. You owe no regular income tax when you exercise ISOs, but there could be alternative minimum tax...
read more