Note: Tax advice, articles, and content contained on this site are intended for informational and educational purposes only. They are not a substitute for professional advice. Tax matters are can be extremely complex and vary greatly for each individual or company. Please click here to read our complete disclosure and disclaimer for the information presented on this site.
If your business made repairs to tangible property last year, such as buildings, machinery, equipment or vehicles, you may be eligible for a valuable deduction on your 2016 income tax return. However, you must make sure they were truly "repairs," and not actually "improvements." Why? Costs incurred to improve tangible property must be depreciated over a period of years. But costs incurred on incidental repairs and maintenance can be expensed and immediately deducted. What's an "improvement"? In general, costs that result in an improvement to...
read more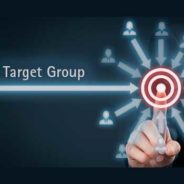 Employers that hire individuals who are members of a "target group" may be eligible for the Work Opportunity tax credit (WOTC). If you made qualifying hires in 2016 and obtained proper certification, you can claim the WOTC on your 2016 tax return. Whether or not you're eligible for 2016, keep the WOTC in mind in your 2017 hiring, because the credit is also available for 2017. In fact, the Protecting Americans from Tax Hikes Act of 2015 (the PATH Act) extended the WOTC through 2019. The PATH Act also expanded the credit beginning in 2016 to...
read more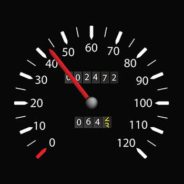 Employees and self-employed taxpayers can use a standard mileage rate to compute their deduction related to using a vehicle for business rather than keeping track of the actual cost of operating a vehicle. But you might also be able to deduct miles driven for other purposes, including medical, moving and charitable purposes. What are the deduction rates? The rates vary depending on the purpose and the year: Business: 54 cents (2016), 53.5 cents (2017) Medical: 19 cents (2016), 17 cents (2017) Moving: 19 cents (2016), 17 cents (2017)...
read more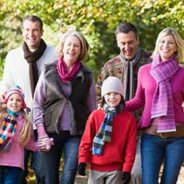 As part of your estate planning strategy, you may have made significant gifts to your children, grandchildren or other heirs last year. Or perhaps you just wanted to provide loved ones with some helpful financial support. Regardless of the reason for making a gift, it's important to know under what circumstances you're required to file a gift tax return. Some transfers require a return even if you don't owe tax. And sometimes it's desirable to file a return even if it isn't required. When filing is required Generally, you'll need to file a...
read more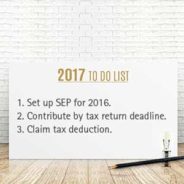 Simplified Employee Pensions (SEPs) are sometimes regarded as the "no-brainer" first choice for high-income small-business owners who don't currently have tax-advantaged retirement plans set up for themselves. Why? A SEP is easy to establish, unlike other types of retirement plans, and a powerful retroactive tax planning tool: The deadline for setting up a SEP is favorable and contribution limits are generous. There are a couple of downsides to SEPs if the business has employees other than the owner: 1) Contributions must be made for all...
read more
Incentive stock options (ISOs) allow you to buy company stock in the future at a fixed price equal to or greater than the stock's fair market value on the grant date. If the stock appreciates, you can buy shares at a price below what they're then trading for. However, complex tax rules apply to this type of compensation. Current tax treatment ISOs must comply with many rules but receive tax-favored treatment: You owe no tax when ISOs are granted. You owe no regular income tax when you exercise ISOs, but there could be alternative minimum tax...
read more
Tax credits reduce tax liability dollar-for-dollar, making them particularly valuable. Two available credits are especially for small businesses that provide certain employee benefits. And one of them might not be available after 2017. 1. Small-business health care credit The Affordable Care Act (ACA) offers a credit to certain small employers that provide employees with health coverage. The maximum credit is 50% of group health coverage premiums paid by the employer, provided it contributes at least 50% of the total premium or of a benchmark...
read more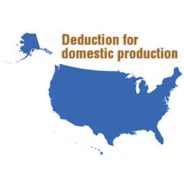 The Section 199 deduction is intended to encourage domestic manufacturing. In fact, it's often referred to as the "manufacturers' deduction." But this potentially valuable tax break can be used by many other types of businesses besides manufacturing companies. Sec. 199 deduction 101 The Sec. 199 deduction, also called the "domestic production activities deduction," is 9% of the lesser of qualified production activities income or taxable income. The deduction is also limited to 50% of W-2 wages paid by the taxpayer that are allocable to...
read more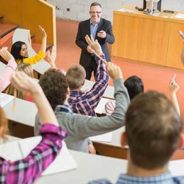 Did you have a college student in your family last year? Were you a student yourself? If so, you may be eligible for some valuable tax breaks on your 2016 return. To max out your higher education breaks, you need to see which ones you're eligible for and then claim the one(s) that provide the greatest benefit. In most cases you can take only one break per student, and, for some breaks, only one per tax return. Credits vs. deductions Tax credits can be especially valuable because they reduce taxes dollar-for-dollar; deductions reduce only the...
read more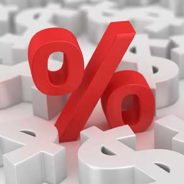 Investment interest — interest on debt used to buy assets held for investment, such as margin debt used to buy securities — is generally deductible for both regular tax and alternative minimum tax (AMT) purposes. But special rules apply that can make this itemized deduction less beneficial than you might think. Limits on the deduction First, you can't deduct interest you incurred to produce tax-exempt income. For example, if you borrow money to invest in municipal bonds, which are exempt from federal income tax, you can't deduct the interest....
read more