Note: Tax advice, articles, and content contained on this site are intended for informational and educational purposes only. They are not a substitute for professional advice. Tax matters are can be extremely complex and vary greatly for each individual or company. Please click here to read our complete disclosure and disclaimer for the information presented on this site.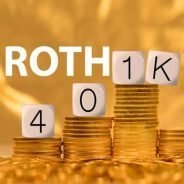 Roth 401(k) accounts have been around for 13 years. A recent study by the Plan Sponsor Council of America (PSCA) found that Roth 401(k)s are now available at 70% of employer plans, up from 55.6% of plans in 2016. Despite the prevalence of employers offering Roth 401(k)s, most employees aren't choosing to contribute to them. The PSCA found that only 20% of participants who have access to a Roth 401(k) made contributions to one in 2017. This may be because employees don't understand them. If you offer a Roth 401(k) or you're considering one,...
read more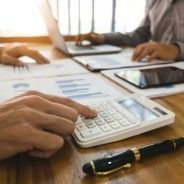 If you read the Internal Revenue Code (and you probably don't want to!), you might be surprised to find most business deductions aren't specifically listed. It doesn't explicitly state that you can deduct office supplies and certain other expenses. Some expenses are detailed in the tax code, but the general rule is contained in the first sentence of Section 162, which states you can write off "all the ordinary and necessary expenses paid or incurred during the taxable year in carrying on any trade or business." Basic definitions In general,...
read more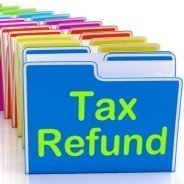 Now is the time of year when many people who filed their tax returns in April are checking their mail or bank accounts to see if their refunds have landed. According to the IRS, most refunds are issued in less than 21 calendar days. However, it may take longer,and in rare cases, refunds might not come at all. Your refund status If you're curious about when your refund will arrive, you can use the IRS "Where's My Refund?" tool. Go to https://bit.ly/2cl5MZo and click "Check My Refund Status." You'll need your Social Security number, your filing...
read more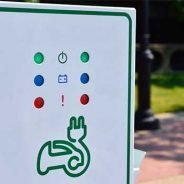 While the number of plug-in electric vehicles (EVs) is still relatively small compared with gas cars on the road, it's growing — especially in certain parts of the country. If you're interested in purchasing an electric or hybrid vehicle, you may be eligible for a federal income tax credit of up to $7,500. (Depending on where you live, there may also be state tax breaks and other incentives.) However, the federal tax credit is subject to a complex phaseout rule that may reduce or eliminate the tax break based on how many sales are made by a...
read more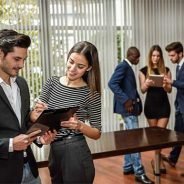 Many employers prefer to classify workers as independent contractors to lower their costs, even if it means having less control over the worker's day-to-day activities. But the government is on the lookout for businesses that classify workers as independent contractors simply to reduce taxes or avoid their employee benefit obligations. Why it matters When your business classifies a worker as an employee, you generally must withhold federal income tax and the employee's share of Social Security and Medicare taxes from his or her wages. Your...
read more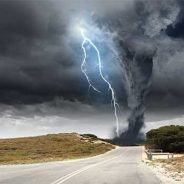 It's a fact of life that unforeseen disasters happen and they may cause damage to your home or your personal property. Before the Tax Cuts and Jobs Act (TCJA), eligible casualty loss victims could claim a deduction on their tax returns. But now there are new restrictions that make these deductions much more difficult to take. What's considered a casualty for tax purposes? It's a sudden, unexpected or unusual event, such as a hurricane, tornado, flood, earthquake, or fire; an accident or act of vandalism; or even a terrorist attack....
read more
If you've recently started a new business or are contemplating starting one you know it's a hectic, exciting time. You probably also know that you generally have to spend a lot of money before you even open the doors. You may have to train workers and pay for rent, utilities, marketing, and more. Entrepreneurs are often unaware that many expenses incurred by start-ups can't be deducted right away. You should be aware that the way you handle some of your initial expenses can make a large difference in your tax bill. Key points on how expenses...
read more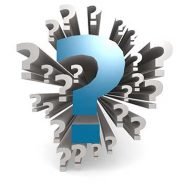 Once your 2018 tax return has been successfully filed with the IRS, you may still have some questions. Here are brief answers to three questions of the most frequently asked questions we're asked at this time of year. Question #1: What tax records can I throw away now? At a minimum, you should keep tax records related to your return for as long as the IRS can audit them or assess additional taxes. In general, the statute of limitations is three years after you file your return. So you can generally get rid of most records related to tax...
read more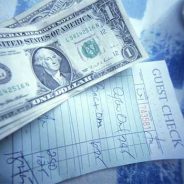 During regular business operations, you probably spend some time and money "wining and dining" current or potential customers, vendors, and employees. What can you deduct on your tax return for these expenses? The rules for meal expenses have changed under the Tax Cuts and Jobs Act (TCJA), but you can still claim some valuable write-offs. No more entertainment deductions One of the biggest changes is that you can no longer deduct most business-related entertainment expenses. Beginning in 2018, the TCJA disallows deductions for entertainment...
read more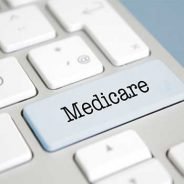 Americans age 65 and older qualify for basic Medicare insurance, but they may need to pay additional premiums to get the level of coverage they desire. The premiums can be expensive, especially if you're married and both you and your spouse are paying them. But one aspect of paying premiums might be positive: If you qualify, these premiums may help to lower your tax bill. Medicare premium tax deductions Premiums for Medicare health insurance can be combined with other qualifying health care expenses for the purpose of claiming an itemized...
read more