Note: Tax advice, articles, and content contained on this site are intended for informational and educational purposes only. They are not a substitute for professional advice. Tax matters are can be extremely complex and vary greatly for each individual or company. Please click here to read our complete disclosure and disclaimer for the information presented on this site.
According to the IRS, thousands of people have lost millions of dollars and their personal information to tax scams. Criminals have been known to contact victims through regular mail, telephone calls, and email messages. Here are just two of the scams the tax agency has seen in recent months. 1. Fake property liens. A tax bill from a fictional government agency is sent in the mail. The fake agency may have a name that sounds legitimate, such as the Bureau of Tax Enforcement. The bill is accompanied by a letter threatening an IRS lien or levy...
read more
As an employer, you must pay federal unemployment tax (FUTA) on amounts up to $7,000 paid to each employee as wages during the calendar year. The tax rate imposed is 6% but this can be reduced by a credit (described below). Most employers end up paying an effective FUTA tax rate of 0.6%. An employer taxed at a 6% rate would pay FUTA tax of $420 for each employee who earned at least $7,000 per year, while an employer taxed at 0.6% pays $42. Tax credit Unlike FICA taxes, only employers (not employees) are liable for FUTA tax. Most employers pay...
read more
As we head toward the holiday season, you may be considering giving gifts of cash or securities to loved ones. Taxpayers can transfer substantial amounts free of gift taxes to their children and others each year through the use of the annual federal gift tax exclusion. For 2019, the exclusion is $15,000 and the amount is adjusted for inflation annually. The exclusion covers gifts that you make to each person each year. Therefore, if you have three children, you can transfer a total of $45,000 to them this year (and next year) free of federal...
read more
If you're like most business owners you're asking: How can I avoid an IRS audit? The good news is the odds against being audited are in your favor. In fiscal year 2018, the IRS audited approximately 0.6% of individuals. Businesses, large corporations and high-income individuals are more likely to be audited but, overall, audit rates are historically low. There's no 100% guarantee you won't be picked for an audit, because some tax returns are chosen randomly. However, completing your returns in a timely and accurate fashion certainly works in...
read more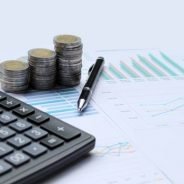 You may have Series EE savings bonds that were bought several years ago. If so, you probably store them in a file cabinet or safe deposit box and rarely give them a second thought. You may wonder how the interest you earn on EE bonds is taxed. And if they reach final maturity, you may need to take action to ensure there's no loss of interest or unanticipated tax consequences. Interest deferral Series EE Bonds dated May 2005 and after earn a fixed rate of interest. Bonds purchased between May 1997 and April 30, 2005, earn a variable...
read more
These days, it's an easy decision to set up and maintain a website because most businesses need a one to remain competitive. But determining the proper tax treatment for the costs involved in developing a website isn't as easy. This is because the IRS hasn't released any official guidance on these costs yet. Consequently, you must apply existing guidance on other costs to the issue of website development costs. Hardware and software First, let's look at the hardware you may need to operate your website. The costs involved fall under the...
read more
We all know college is expensive. The latest figures from the College Board show the average annual cost of tuition and fees was $10,230 for in-state students at public four-year universities — and $35,830 for students at private not-for-profit four-year institutions. This is just tuition. These amounts don't include room and board, books, supplies, transportation and other expenses a student will likely incur. Two tax credits Fortunately, the federal government offers two sizable tax credits for higher education costs you may be able to...
read more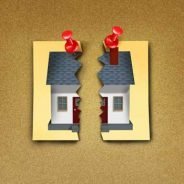 In addition to the difficult personal issues that divorce entails, there are several tax concerns that need to be addressed to ensure taxes are kept to a minimum and important tax-related decisions are properly made. Here are four issues to understand if you are in the process of getting a divorce. 1. Alimony or support payments. For alimony under divorce or separation agreements that are executed after 2018, there's no deduction for alimony and separation support payments for the spouse making them. And the alimony payments aren't included...
read more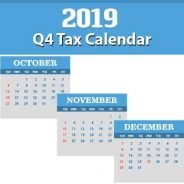 For businesses, fall means it's time to begin year-end tax planning. It's also time to think about the fourth quarter 2019 filing deadlines. Here are some of the key tax-related deadlines affecting businesses and other employers during the fourth quarter of 2019. Keep in mind that this isn't an all-inclusive list. There may be additional deadlines that apply to your situation. Contact us to ensure you're meeting all applicable deadlines and to learn more about the filing requirements. October 15 If a calendar-year C corporation that filed an...
read more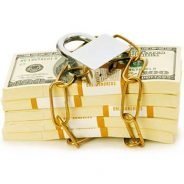 If you're a small business owner or involved in a start-up business, you may want to set up a tax-favored retirement plan for yourself and any employees you have. Several types of plans are eligible for tax advantages. 401(k) plan One of the best-known retirement plan options is the 401(k) plan. It provides for employer contributions made at the direction of employees. Specifically, the employee elects to have a certain amount of pay deferred and contributed by the employer on his or her behalf to an individual account. Employee contributions...
read more