Note: Tax advice, articles, and content contained on this site are intended for informational and educational purposes only. They are not a substitute for professional advice. Tax matters are can be extremely complex and vary greatly for each individual or company. Please click here to read our complete disclosure and disclaimer for the information presented on this site.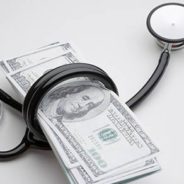 Various limits apply to most tax deductions, and one type of limit is a "floor," which means expenses are deductible only if they exceed that floor (typically a specific percentage of your income). An example of this is the medical expense deduction. Because it can be difficult to exceed the floor, a common strategy is to "bunch" deductible medical expenses into a particular year where possible. If tax reform legislation is signed into law, it might be especially beneficial to bunch deductible medical expenses into 2017. The deduction Medical...
read more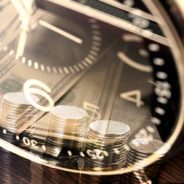 Projecting your business income and expenses for this year and the next allows you to time when you recognize income and incur deductible expenses to your tax advantage. Typically, it's better to defer tax. If tax reform legislation is signed into law this might end up being especially true this year. Timing strategies for businesses Here are two timing strategies that can help businesses defer taxes: Defer income to next year. If your business uses the cash method of accounting, you can defer billing for your products or services. Or, if you...
read more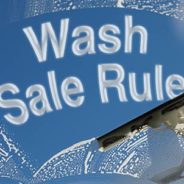 A tried-and-true tax-saving strategy for investors is to sell assets at a loss to offset gains that have been realized during the year. If you've cashed in some big gains this year, consider looking for unrealized losses in your portfolio and selling those investments before the end of the year to offset your gains. This can reduce your 2017 tax liability. But what if you expect an investment that would produce a loss if sold now to recover and possibly thrive in the future? Or perhaps you simply want to minimize the impact on your asset...
read more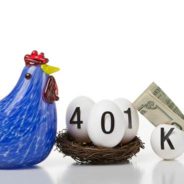 An important step to reducing taxes and saving for retirement is to contribute to a tax-advantaged retirement plan. If your employer offers a 401(k) plan, contributing to that is likely your best first step. If you're not already contributing the maximum allowed, consider increasing your contribution rate between now and the end of the year. Because of tax-deferred compounding (tax-free in the case of Roth accounts), boosting contributions sooner rather than later can have a significant impact on the size of your nest egg at retirement....
read more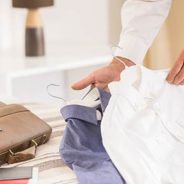 Travel per diem rates have been updated and will go into effect on October 1st. To simplify record keeping, they can be used for reimbursement of ordinary and normal business expenses incurred while employees travel away from home. Per diem advantages As long as employees properly account for their business-travel expenses, reimbursements are generally tax-free to the employees and deductible by the employer. But keeping track of actual costs can be a headache. With the per diem rates, employees just need to document the time, place and...
read more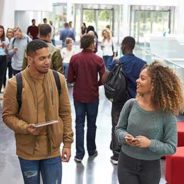 With kids back in school, it's a good time for parents (and grandparents) to think about college funding. An option that can be especially beneficial, if the children in question still have many years until they'll be starting their higher education, is a Section 529 plan. Tax-deferred compounding 529 plans are typically state-sponsored, and the savings-plan option offers an opportunity to potentially build up a significant college nest egg because of tax-deferred compounding. These plans can be particularly powerful if contributions begin...
read more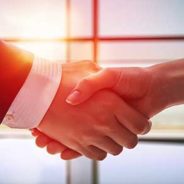 When you acquire a company, your to-do list is long. This means you can't devote all of your time to the deal's potential tax implications. However, neglecting tax issues during the negotiation process, could lead to serious negative consequences. To improve the odds of a successful acquisition, it's important to devote resources to tax planning before your deal closes. Complacency can be costly During deal negotiations, you and the seller should discuss such issues as whether and how much each party can deduct their transaction costs and how...
read more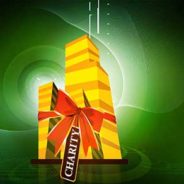 Charitable giving lets you to help an organization you care about and, in most cases, enjoy a valuable income tax deduction. If you're considering a large gift, a noncash donation such as appreciated real estate can provide additional benefits. If you've held the property for more than one year, you will generally be able to deduct its full fair market value and avoid any capital gains tax you'd owe if you sold the property. However, there are potential tax pitfalls you must watch out for: Donation to a private foundation. While real estate...
read more
When it's time to go back to school, much of the focus is on the students returning to the classroom — and on their parents buying them school supplies, backpacks, clothes, etc., for the new school year. But let's not forget about the teachers. It's common for teachers to pay for some classroom supplies out of pocket, and the tax code provides a special break that makes it a little easier for these educators to deduct some of their expenses. The miscellaneous itemized deduction Generally, your employee expenses are deductible if they're...
read more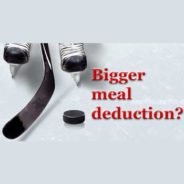 When businesses provide meals to their employees, generally their deduction is limited to 50%. But there are exceptions to the rule. One is if the meal qualifies as a de minimis fringe benefit under the Internal Revenue Code. A recent U.S. Tax Court ruling could ultimately mean more employer-provided meals will be 100% deductible under this exception. The court found that the Boston Bruins hockey team's pregame meals to players and personnel at out-of-town hotels qualified as a de minimis fringe benefit. Qualifying requirements For meals to...
read more