Note: Tax advice, articles, and content contained on this site are intended for informational and educational purposes only. They are not a substitute for professional advice. Tax matters are can be extremely complex and vary greatly for each individual or company. Please click here to read our complete disclosure and disclaimer for the information presented on this site.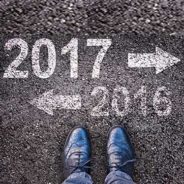 Many businesses receive payment in advance for goods and services. Examples include magazine subscriptions, long-term supply contracts, organization memberships, computer software licenses, and gift cards. Generally, advance payments are included in taxable income in the year they're received, even if you defer a portion of the income for financial reporting purposes. But there are exceptions that could provide you with some savings when you file your 2016 income tax return. Deferral opportunities The IRS allows limited deferral of income...
read more
If you're like many Americans, you might not start thinking about filing your tax return until close to this year's April 18 deadline. You might even want to file for an extension so you don't have to send your return to the IRS until October 16. But there's another date you should keep in mind: January 23. That's the date the IRS will begin accepting 2016 returns. Filing as close to that date as possible could protect you from tax identity theft. Why early filing helps In an increasingly common scam, thieves use victims' personal information...
read more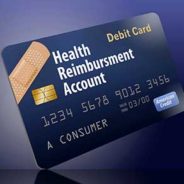 In December, Congress passed the 21st Century Cures Act. This long and complex bill covers a broad range of health care topics. Of particular interest to some businesses should be the Health Reimbursement Arrangement (HRA) provision. With this provision, qualified small employers can now use HRAs to reimburse employees who purchase individual insurance coverage, rather than providing employees with costly group health plans. The need for HRA relief Employers can use HRAs to reimburse their workers' medical expenses, including health insurance...
read more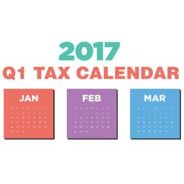 Here are some of the key tax-related deadlines affecting businesses and other employers during the first quarter of 2017. Keep in mind that this list isn't all-inclusive, so there may be additional deadlines that apply to you. Contact us to ensure you're meeting all applicable deadlines and to learn more about the filing requirements. January 31 File 2016 Forms W-2, "Wage and Tax Statement," with the Social Security Administration and provide copies to your employees. File 2016 Forms 1099-MISC, "Miscellaneous Income," reporting nonemployee...
read more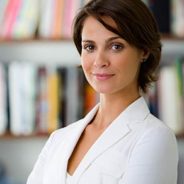 Come tax time, owner-employees face a variety of tax planning challenges, depending on whether their business is structured as a partnership, limited liability company (LLC) or corporation. When you're thinking about your 2016 filing or planning for 2017, it's important to be aware of the challenges that apply to your particular situation. Partnerships and LLCs If you're a partner in a partnership or a member of an LLC that has elected to be disregarded or treated as a partnership, the entity's income flows through to you (as well as its...
read more
Retirement plan contribution limits are indexed for inflation, but with inflation remaining low most of the limits remain unchanged for 2017. The only limit that has increased from the 2016 level is for contributions to defined contribution plans, which has gone up by $1,000. Type of limit 2017 limit Elective deferrals to 401(k), 403(b), 457(b)(2) and 457(c)(1) plans $18,000 Contributions to defined contribution plans $54,000 Contributions to SIMPLEs $12,500 Contributions to IRAs $5,500 Catch-up contributions to 401(k), 403(b), 457(b)(2) and...
read more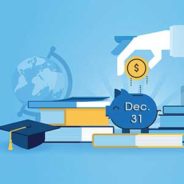 There are many ways to save for your child's or grandchild's education. But one has annual contribution limits, and if you don't make a 2016 contribution by December 31, the opportunity will be lost forever. We're talking about Coverdell Education Savings Accounts (ESAs). How ESAs work With an ESA, you contribute money now that the beneficiary can use later to pay qualified education expenses: Although contributions aren't deductible, plan assets can grow tax-deferred, and distributions used for qualified education expenses are tax-free. You...
read more
If your business involves the production, purchase or sale of merchandise, your inventory accounting method can have a significant impact on your tax liability. In some cases, using the last-in, first-out (LIFO) inventory accounting method, rather than first-in, first-out (FIFO), can reduce taxable income and give your cash flow a boost. However, tax savings aren't the only factor to consider. FIFO vs. LIFO FIFO assumes that merchandise is sold in the order it was acquired or produced. So the cost of goods sold is based on older — and often...
read more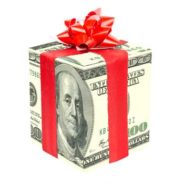 Donations to qualified charities are generally fully deductible, and they may be the easiest deductible expense to time to your tax advantage. After all, you control exactly when and how much you give. To ensure your donations will be deductible on your 2016 return, you must make them by year end to qualified charities. When's the delivery date? In order for a donation to be deductible on your 2016 return, it must be made by Dec. 31, 2016. According to the IRS, a donation generally is "made" at the time of its "unconditional delivery." But...
read more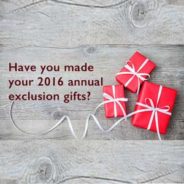 A tried-and-true estate planning strategy is to make tax-free gifts to loved ones while you're still alive, because it reduces potential estate tax at death. There are several ways to make tax-free gifts, but one of the simplest is to take advantage of the annual gift tax exclusion with direct gifts. Even in a potentially changing estate tax environment, making annual exclusion gifts before year end can still be a good idea. What is the annual exclusion? The 2016 gift tax annual exclusion allows you to give up to $14,000 per recipient...
read more