Note: Tax advice, articles, and content contained on this site are intended for informational and educational purposes only. They are not a substitute for professional advice. Tax matters are can be extremely complex and vary greatly for each individual or company. Please click here to read our complete disclosure and disclaimer for the information presented on this site.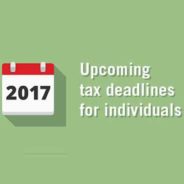 While April 15 (April 18 this year) is the main tax deadline on most individual taxpayers' minds, there are other deadlines throughout the rest of the year that are important to be aware of. To help you make sure you don't miss any important 2017 deadlines, here's a look at when some key tax-related forms, payments and other actions are due. Keep in mind that this list isn't all-inclusive, so there may be additional deadlines that apply specifically to you. Please review the calendar and let us know if you have any questions about the...
read more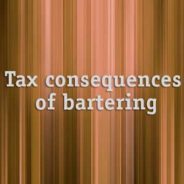 Bartering might seem like something that happened only in ancient times, but the it's still common today. The general definition of bartering remains the same: the exchange of goods and services without the exchange of money. Because no cash changes hands in a typical barter transaction, it's easy to forget about taxes. But, as one might expect, you can't cut Uncle Sam out of the deal. A taxing transaction The IRS generally treats a barter exchange similarly to a transaction involving cash. You must report the fair market value of the...
read more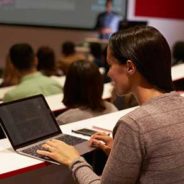 Reimbursing employees for education expenses can strengthen the capabilities of your staff as well as help you retain them. Additionally, you and your employees may be able to save valuable tax dollars. But you have to follow IRS rules. Here are a couple of options for maximizing tax savings. A fringe benefit Qualifying reimbursements and direct payments of job-related education costs are excludable from employees' wages as working condition fringe benefits. This means employees don't have to pay tax on them. Plus, you can deduct these costs...
read more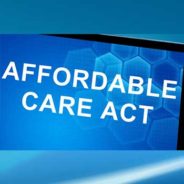 Now that the bill to repeal and replace the Affordable Care Act (ACA) has been withdrawn and it's uncertain whether there will be any other health care reform legislation this year, now is a good time to review some of the tax-related ACA provisions affecting businesses: Small employer tax credit. Qualifying small employers can claim a credit to cover a portion of the cost of premiums paid to provide health insurance to employees. The maximum credit is 50% of premiums paid by the employer, provided it contributes at least 50% of the total...
read more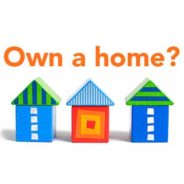 Currently, home ownership comes with several tax-saving opportunities. Consider both deductions and exclusions when you're filing your 2016 return and tax planning for 2017: Property tax deduction. Property tax is generally fully deductible — unless you're subject to the alternative minimum tax (AMT). Mortgage interest deduction. You generally can deduct interest on up to a combined total of $1 million of mortgage debt incurred to purchase, build, or improve your principal residence and a second residence. Points paid related to your...
read more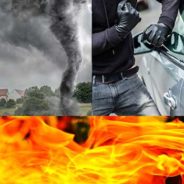 If you suffered damage to your home or personal property last year, you may be able to deduct these "casualty" losses on your 2016 federal income tax return. A casualty is defined as a sudden, unexpected or unusual event, such as a natural disaster (hurricane, tornado, flood, earthquake, etc.), fire, accident, theft, or vandalism. A casualty loss doesn't include losses from normal wear and tear or progressive deterioration from age or termite damage. Here are some things you should know about deducting casualty losses: When to deduct....
read more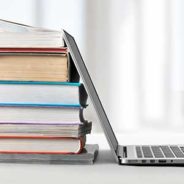 If you have a child in college, you may be eligible to claim the American Opportunity credit on your 2016 income tax return. However, if your income is too high you won't qualify for the credit — but your child might. There's one potential downside: If your dependent child claims the credit, you must forgo your dependency exemption for him or her. And the child can't take the exemption. The limits The maximum American Opportunity credit is $2,500 per student, per year for the first four years of postsecondary education. It equals 100% of the...
read more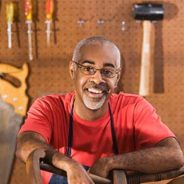 If you run a business "on the side" and derive most of your income from another source (another business you own, employment or investments), you may face a peculiar risk: Under certain circumstances, this on-the-side business might not be a business in the eyes of the IRS. It may be considered a hobby. The hobby loss rules Generally, a taxpayer can deduct losses from profit-motivated activities, either from other income in the same tax year or by carrying the loss back to a previous tax year or forward to a future tax year. But, to ensure...
read more
If you're like many business owners, you might also own highly appreciated business or investment real estate. Fortunately, there's an effective tax planning strategy at your disposal: the Section 1031 "like kind" exchange. It can help you defer capital gains tax on appreciated property indefinitely. How it works Section 1031 of the Internal Revenue Code allows you to defer gains on real or personal property used in a business or held for investment if, instead of selling it, you exchange it solely for property of a "like kind." In fact,...
read more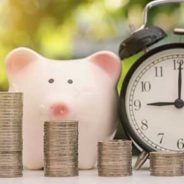 There's still time for you to make 2016 contributions to your IRA. The deadline for such contributions is April 18, 2017. If the contribution is deductible, it will lower your 2016 tax bill. But even if it isn't, making a 2016 contribution is probably a good idea. Benefits beyond a deduction Tax-advantaged retirement plans like IRAs allow your money to grow tax-deferred — or, in the case of Roth accounts, tax-free. But annual contributions are limited by tax law, and any unused limit can't be carried forward to make larger contributions in...
read more