Note: Tax advice, articles, and content contained on this site are intended for informational and educational purposes only. They are not a substitute for professional advice. Tax matters are can be extremely complex and vary greatly for each individual or company. Please click here to read our complete disclosure and disclaimer for the information presented on this site.
The last month of the year offers accrual-basis taxpayers an opportunity to make some timely moves that might enable them to save money on their 2016 tax bill. Record and recognize The key to saving tax as an accrual-basis taxpayer is to properly record and recognize expenses that were incurred this year but won't be paid until 2017. This enables you to deduct those expenses on your 2016 federal tax return. Common examples of these expenses include: Commissions, salaries and wages, Payroll taxes, Advertising, Interest, Utilities, Insurance,...
read more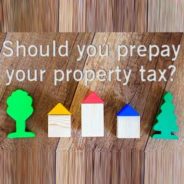 Smart timing of deductible expenses can reduce your tax liability, but poor timing can unnecessarily increase it. When you don't expect to be subject to the alternative minimum tax (AMT) in the current year, accelerating deductible expenses into the current year typically is a good idea because it will defer tax, which usually is beneficial. One deductible expense you may be able to control is your property tax payment. You can prepay (by December 31) property taxes that relate to 2016 but that are due in 2017, and deduct the payment on your...
read more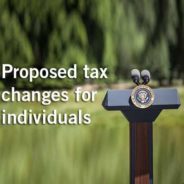 In our last post we discussed how Donald Trump's proposed tax plan could possibly affect businesses. In this post we'll discuss how his plan could affect individuals. President-elect Trump's tax reform plan, released earlier this year, includes the following changes that would affect individuals: Reducing the number of income tax brackets from seven to three, with rates on ordinary income of 12%, 25% and 33% (reducing rates for many taxpayers but resulting in a tax hike for certain single filers), Aligning the 0%, 15% and 20% long-term...
read more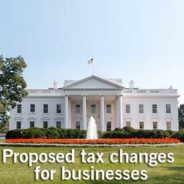 Donald Trump's election as President of the United States could result in major changes to the tax law in 2017. Proposed changes spelled out in Trump's tax reform plan were released earlier this year. The changes that would affect businesses include: Reducing the top corporate income tax rate from 35% to 15%, Abolishing the corporate alternative minimum tax (AMT), Allowing owners of flow-through entities to pay tax on business income at the proposed 15% corporate rate rather than their own individual income tax rate, although there seems to...
read more
Saving for retirement can be tough if you're putting most of your time and money into operating a small business. However, many retirement plans aren't difficult to set up and it's important to start saving so you can enjoy a comfortable future. If you haven't already set up a tax-advantaged plan, consider doing so this year. Note: If you have employees, they generally must be allowed to participate in the plan, provided they meet the qualification requirements. Here are three options: Profit-sharing plan: This is a defined contribution plan...
read more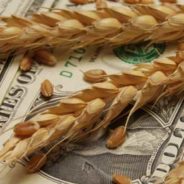 If you hold investments outside of tax-advantaged retirement plans, you may be able to take steps before year end to reduce your 2016 tax liability. Offsetting gains with losses Suppose you've sold investments at a loss this year but you have other investments in your portfolio that have appreciated. If you believe those appreciated investments have peaked in value, you may want to sell them before this year ends, at least to the extent that the gains from the sales will be offset by your losses. What if you've sold investments and are...
read more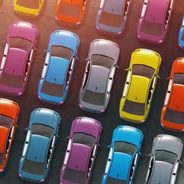 Although a vehicle's value typically drops fairly rapidly, the tax rules limit the amount of annual depreciation that can be claimed on most cars and light trucks. So, when it's time to replace a vehicle used in business, it's not unusual for its tax basis to be higher than its value. This can be costly tax-wise, depending on how you dispose of the vehicle: Trade-in. If you trade a vehicle in on a new one, the undepreciated basis of the old vehicle simply tacks onto the basis of the new one — even though this extra basis generally doesn't...
read more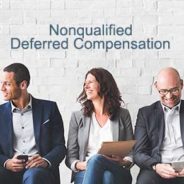 Nonqualified deferred compensation (NQDC) plans pay executives at some time in the future for services currently being performed. They differ from qualified plans, like 401(k)s, in that: NQDC plans can favor certain highly compensated employees, Although the executive's tax liability on the deferred income also may be deferred, the employer can't deduct the NQDC until the executive recognizes it as income, and Any NQDC plan funding isn't protected from the employer's creditors. They also differ in terms of some of the rules that apply to...
read more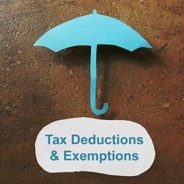 Many tax breaks are reduced or eliminated for higher-income taxpayers. Two that you need to watch out for are the itemized deduction reduction and the personal exemption phase-out. Income thresholds If your adjusted gross income (AGI) exceeds the applicable threshold, most of your itemized deductions will be reduced by 3% of the AGI amount that exceeds the threshold (not to exceed 80% of otherwise allowable deductions). For 2016, the thresholds are $259,400 (single), $285,350 (head of household), $311,300 (married filing jointly) and $155,650...
read more
Generally, commercial buildings and improvements are depreciated over 39 years. This essentially means you can deduct a portion of the cost every year over the depreciation period. (Land isn't depreciable.) But enhanced tax breaks that allow deductions to be taken more quickly are available for certain real estate investments: 1. 50% bonus depreciation. This additional first-year depreciation allowance is available for qualified improvement property. The break expired December 31, 2014, but has been extended through 2019. However, it will...
read more