Note: Tax advice, articles, and content contained on this site are intended for informational and educational purposes only. They are not a substitute for professional advice. Tax matters are can be extremely complex and vary greatly for each individual or company. Please click here to read our complete disclosure and disclaimer for the information presented on this site.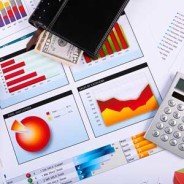 Every year around this time, I always have people frantically ask "What can I do to save on my taxes? Do you have any tax saving tips for the end of the year?" Probably the most common answer is "It depends." There isn't a strategy or method that works for every taxpayer in every situation. However, there are a few principles to follow and then some specific ideas each year that you might be able to use to your advantage. The Principles: Pay the least amount of tax possible. This seems obvious, but it isn't...
read more
As a QuickBooks ProAdvisor and CPA, I frequently see clients that are behind on their books and they need my help to get out of a hole they've dug for themselves by not staying current. This means putting on my QuickBooks ProAdvisor hat to get them out of the hole and then my CPA hat to educate them on the benefits and importance of staying out of next one. Sometimes it's a shallow hole and they're only behind by a month or two. More often than not, they've dug themselves into a deep, dark cavern by not touching their QuickBooks since last...
read more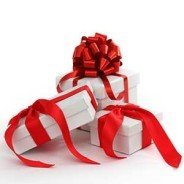 In a very short time, we will be totally immersed in the world of Christmas shopping and gift giving. As a business owner this doesn't just mean finding the gifts for family and friends. It also means most likely be giving gifts to thank the customers and business associates that have helped your business over the past year. While you want to be like Santa to your customers, the IRS wants you to temper that with at least a little bit of Scrooge. They have a limit on how much of your business gifts are tax deductible. Business gifts in the...
read more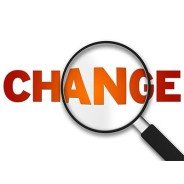 The clocks aren't the only things that have recently changed here at Adam Traywick, CPA. Over the last couple of months we've been updating, upgrading, and doing everything we can to make things easier and better for our clients. The first thing you've probably noticed is our new and improved website. We had some great information on the old site, but many of you expressed concern that you have trouble locating the information you need. Our new site: Is organized to make things easier to find Gives you a better understanding of the accounting...
read more
This week, Congress finally stopped arguing and posturing long enough to pass some legislation to help the nation avoid the Fiscal Cliff that would plunge our economy into oblivion (or maybe not depending on who you ask). The fact that it took until we technically went over the cliff to get a deal done only makes sense to someone inside the beltway, but I digress. I've had several calls and questions about how all of this is going to affect us going forward so let's review what happened. Your taxes are going up, but not as...
read more
A great debate drages during this election cycle about income taxes. Tax laws are scheduled to change at the end of the year. As a country we're in debt up to our nose. Our economy isn't running like the juggernaut it used to be. And Mitt Romney is running for President. As many of you know, Mitt is a millionaire many times over and a big deal has been made about his tax returns. He recently released his tax return for 2011, where he paid 14.1% in income taxes. While I will not get into a debate about his politics, many people...
read more
With the Bush tax cuts set to expire again at the end of 2012 and the US mired in political gridlock, I wanted to take a high level look at what to expect with taxes. Obviously, we don't know what will happen in Washington. A lot will be decided by the results of the coming election and the subsequent lame-duck session of Congress, however a lot of things are scheduled to happen if Congress doesn't intervene. If the Bush tax cuts are allowed to expire: Our tax brackets are changing for 2013. The lowest bracket moves up from 10% to...
read more
Every now and then, I'm planning to run a feature with the best business articles and ideas that I've seen on the net. This first one is going to be big since I've been saving articles for a while now. These are all articles that either helped me with my business or provided some interesting ideas. I hope some of them will help your business as well. Pricing Experiments You Might Not Know but Can Learn From from conversionxl.com. Interesting study about the psychology of pricing and how different numbers appeal...
read more
Texas is hosting its annual sales tax holiday this weekend – August 17th, 18th, and 19th. On approved items, such as clothing, shoes, and school supplies, you will not be charged sales tax which will save you about an extra 8%. It's a great opportunity to save money on back-to-school shopping!
read more
The IRS recently issued a report about its audits of S-corporations. The report found that 62% of the time, the audit resulted in no changes for the taxpayer. However, when audit adjustments were made, the service recommended changes amounting to an additional $5.7 billion in taxes from 2007 to 2011 or approximately $105,534 per audit. The report goes on to say that the large dollar amount of audit changes, coupled with the overall increase in the popularity of S-corps, will lead to more S-corp audits in the future. What does this mean for...
read more