Note: Tax advice, articles, and content contained on this site are intended for informational and educational purposes only. They are not a substitute for professional advice. Tax matters are can be extremely complex and vary greatly for each individual or company. Please click here to read our complete disclosure and disclaimer for the information presented on this site.
A lot of attention is paid to individual tax identity theft — when a taxpayer's personal information (including Social Security number) is used to fraudulently obtain a refund or commit other crimes. But businesses can be victims of tax identity theft too. Significant consequences Business tax identity theft occurs when a criminal uses the identifying information of a business, without permission, to obtain tax benefits or to enable identity theft schemes to be perpetrated on individuals. An identity thief could use an Employer Identification...
read more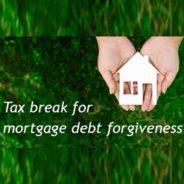 Income tax generally applies to all forms of income, including cancellation-of-debt (COD) income. Because if a creditor forgives a debt, you avoid the expense of making the payments, which increases your net income. Fortunately, since 2007, homeowners have been allowed to exclude up to $2 million in cancellation-of-debt (COD) income ($1 million for married taxpayers filing separately) in connection with qualified principal residence indebtedness (QPRI) from their taxable income. The exclusion had been available only for debts forgiven through...
read more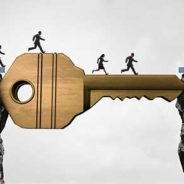 If your records are incomplete or missing and you get audited by the IRS, your business will likely lose out on valuable deductions. These two recent U.S. Tax Court cases that help illustrate the rules for documenting deductions. Case 1: Insufficient records In the first case, the court found a taxpayer with a consulting business provided no proof to substantiate more than $52,000 in advertising expenses and $12,000 in travel expenses for the two years in question. The business owner said the travel expenses were incurred "caring for his...
read more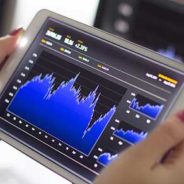 If you invest, whether you're considered as an investor or a trader can have a significant impact on your tax bill. Do you know the difference? Investors Most people who trade stocks are classified as investors for tax purposes. This means any net gains are treated as capital gains rather than ordinary income. That's good if your net gains are long-term (that is, you've held the investment more than a year) because you can enjoy the lower long-term capital gains rate. However, any investment-related expenses (such as margin interest, stock...
read more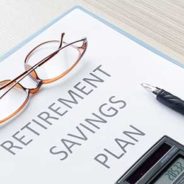 Has your small business procrastinated in setting up a retirement plan? You might want to take a look at a SIMPLE IRA. SIMPLE stands for "savings incentive match plan for employees." If you decide a SIMPLE IRA is right for your company, you must establish it by no later than October 1 of the year for which you want to make your initial deductible contribution. (If you're a new employer and come into existence after October 1, you can establish the SIMPLE IRA as soon as administratively feasible.) SIMPLE IRA Pros and cons Here are some of the...
read more
If you recently redeemed frequent flyer miles to treat the family to a fun summer vacation or to take your spouse on a romantic getaway, you might assume that there are no tax implications involved. You're probably right, but there's a chance your miles could be taxable. Usually tax free As a general rule, miles awarded by airlines for flying with them are considered nontaxable rebates. The same goes for miles awarded for using a credit or debit card. The IRS partially addressed the issue in Announcement 2002-18, where it said "Consistent...
read more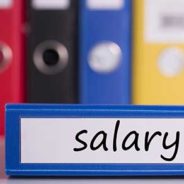 If you run your business as an S corporation, you're probably both a shareholder and an employee. As such, the corporation pays you a salary that reflects the work you do for the business. This means you (and your company) must remit payroll tax on some or all of your wages. By distributing profits in the form of dividends rather than salary, an S corporation and its owners can avoid payroll taxes on these amounts. Because of the additional 0.9% Medicare tax on wages in excess of $200,000 ($250,000 for joint filers and $125,000 for married...
read more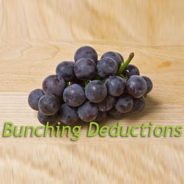 Many of the expenses that may qualify as miscellaneous itemized deductions are deductible only to the extent they exceed, in aggregate, 2% of your adjusted gross income (AGI). Bunching these expenses into a single year may allow you to exceed this "floor." So now is a good time to add up your potential deductions to date to see if bunching is a smart strategy for you this year. Should you bunch into 2016? If your miscellaneous itemized deductions are getting close, or have already exceed, the 2% floor you might want to consider incurring and...
read more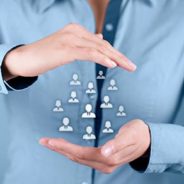 Many businesses use independent contractors as a way to keep payroll taxes to a minimum and reduce the cost of fringe benefits. But using outside workers may result in other problems. It's common for the IRS to question businesses about whether workers should be classified as employees or independent contractors for federal employment tax purposes. If the IRS reclassifies a worker as an employee, your company could be hit with back taxes, interest and penalties. You could also be liable for employee benefits that should have been provided but...
read more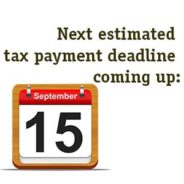 Paying the proper amount of tax by the annual federal income tax filing deadline isn't enough to avoid interest and penalties; you must also meet requirements for paying tax throughout the year through withholding and/or quarterly estimated tax payments. If you have income from sources such as self-employment, interest, dividends, alimony, rent, prizes, awards or the sales of assets, you may have to pay estimated tax. The rules Generally, you must pay estimated tax if both of these statements apply: You expect to owe at least $1,000 in tax...
read more