Note: Tax advice, articles, and content contained on this site are intended for informational and educational purposes only. They are not a substitute for professional advice. Tax matters are can be extremely complex and vary greatly for each individual or company. Please click here to read our complete disclosure and disclaimer for the information presented on this site.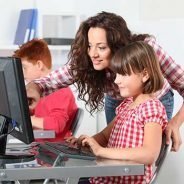 As teachers head back for a new school year, they often pay for various expenses that aren't reimbursed. Fortunately, they may be able to deduct them on their tax returns. However, there are limits on this special deduction, and some expenses can't be written off. For 2019, qualifying educators can deduct some of their unreimbursed out-of-pocket classroom costs under the educator expense deduction. This is an "above-the-line" deduction, which means you don't have to itemize your deductions in order to claim it. Eligible deductions Here are...
read more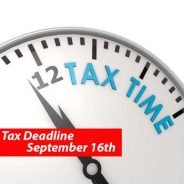 If you're self-employed and don't have withholding from paychecks, you probably have to make estimated tax payments. These payments must be sent to the IRS on a quarterly basis. The third 2019 estimated tax payment deadline for individuals is Monday, September 16. Even if you do have some withholding from paychecks or payments you receive, you may still have to make estimated payments if you receive other types of income such as Social Security, prizes, rent, interest, and dividends. Pay-as-you-go system You must make sufficient federal...
read more
If you're like many people, you've worked hard to accumulate a large nest egg in your traditional IRA (including a SEP-IRA). It's even more critical to carefully plan for withdrawals from these retirement-savings vehicles. Knowing the fine points of the IRA distribution rules can make a significant difference in how much you and your family will get to keep after taxes. Here are three IRA areas to understand: 1. Taking early distributions. If you need to take money out of your traditional IRA before age 59½, any distribution to you will be...
read more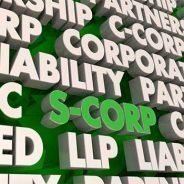 Operating a business as an S corporation may provide several advantages, including limited liability for owners and no double taxation (at least at the federal level). Self-employed people may also be able to lower their exposure to Social Security and Medicare taxes if they structure their businesses as S corps for federal tax purposes. But not all businesses are eligible — and with changes under the Tax Cuts and Jobs Act (TCJA), S corps may not be as appealing as they once were. Compare and contrast The main reason why businesses elect S...
read more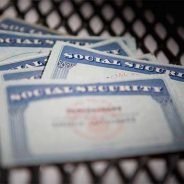 Many businesses and employers nationwide have received "no-match" letters from the Social Security Administration (SSA) in the past few months. The purpose of these letters is to alert employers if there's a discrepancy between the agency's files and data reported on W-2 forms, which are given to employees and filed with the IRS. Specifically, they point out that an employee's name and Social Security number (SSN) don't match the government's records. The no-match letters began going out in the spring of 2019. According to the SSA, the...
read more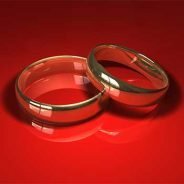 When a married couple files a joint tax return, each spouse is "jointly and severally" liable for the full amount of tax on the couple's combined income. This means the IRS can come after either spouse to collect the entire tax — not just the part that's attributed to one spouse or the other. This includes any tax deficiency the IRS assesses after an audit, as well as any penalties and interest. (However, the civil fraud penalty can be imposed only on spouses who've actually committed fraud.) Innocent spouses In some cases, spouses are...
read more
If you're lucky enough to win at gambling or the lottery, congratulations! After you celebrate, be ready to deal with the tax consequences of your good fortune. Winning at gambling Whether you win at the casino, a bingo hall, or elsewhere, you must report 100% of your winnings as taxable income. They're reported on the "Other income" line on Schedule 1 of your 1040 tax return. To measure your winnings on a particular wager, use the net gain. For example, if a $30 bet at the race track turns into a $110 win, you've won $80, not $110. You must...
read more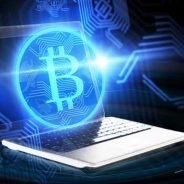 Bitcoin and other forms of virtual currency (aka cryptocurrency) are gaining popularity. However, many businesses, consumers, employees, and investors are still confused about how they work and how to report transactions on their federal tax returns. And the IRS just announced that it is targeting virtual currency users in a new "educational letter" campaign. The nuts and bolts Businesses generally don't accept bitcoin payments for routine transactions. However, a growing number of larger retailers and online businesses now accept this type...
read more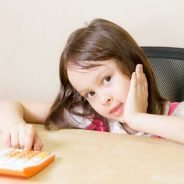 Years ago, Congress enacted the "kiddie tax" to prevent parents and grandparents in high tax brackets from shifting income (especially from investments) to children in lower tax brackets. While the tax caused some families pain in the past, it has gotten worse today. This is because the Tax Cuts and Jobs Act (TCJA) made changes to the kiddie tax by revising the tax rate structure. History of the tax The kiddie tax used to apply only to children under age 14 — which provided families with plenty of opportunity to enjoy significant tax savings...
read more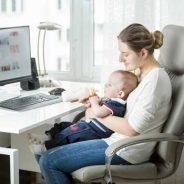 Working from home has its perks. Not only can you avoid commuting, but you might be eligible to deduct home office expenses on your tax return. Deductions for these expenses can save you a bundle, if you meet the tax law qualifications. Under the Tax Cuts and Jobs Act (TCJA), employees can no longer claim the home office deduction. However, if you run a business from your home or are otherwise self-employed and use part of your home for business purposes, the home office deduction may still be available to you. If you're a homeowner and use...
read more