Note: Tax advice, articles, and content contained on this site are intended for informational and educational purposes only. They are not a substitute for professional advice. Tax matters are can be extremely complex and vary greatly for each individual or company. Please click here to read our complete disclosure and disclaimer for the information presented on this site.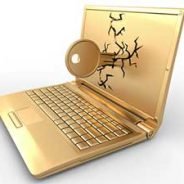 Tax identity theft may seem like a problem that's only faced by individual taxpayers. But, according to the IRS, more and more businesses are also becoming victims. And identity thieves have become more sophisticated, knowing filing practices, the tax code, and the best ways to get valuable data. How it works In tax identity theft, a taxpayer's identifying information (such as Social Security number) is used to fraudulently obtain a refund or commit other crimes. Business tax identity theft occurs when criminals use the identifying...
read more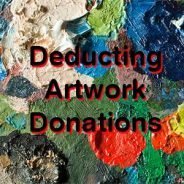 If you collect art and are charitably inclined, appreciated artwork can make one of the best charitable gifts from a tax perspective. In general, donating appreciated property is doubly beneficial because you can both enjoy a valuable tax deduction and avoid the capital gains taxes you'd owe if you sold the property. The extra benefit from donating artwork comes from the fact that the top long-term capital gains rate for art and other "collectibles" is 28%, as opposed to 20% for most other appreciated property. Requirements The first thing to...
read more
If your business reimburses employees' work-related travel expenses you know it can help you attract and retain employees. If you don't, you might want to start, because changes under the Tax Cuts and Jobs Act (TCJA) make such reimbursements even more attractive to employees. Travel reimbursements also come with tax benefits, but you must follow a method that passes muster with the IRS. The TCJA's impact Before the TCJA, unreimbursed work-related travel expenses were generally deductible on an employee's individual tax return (subject to a...
read more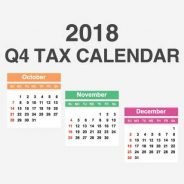 Here are some of the key tax-related deadlines affecting businesses and other employers during the fourth quarter of 2018. Keep in mind that this list isn't all-inclusive, so there may be additional deadlines that apply to you. October 15 If a calendar-year C corporation that filed an automatic six-month extension: File a 2017 income tax return (Form 1120) and pay any tax, interest and penalties due. Make contributions for 2017 to certain employer-sponsored retirement plans. October 31 Report income tax withholding and FICA taxes for third...
read more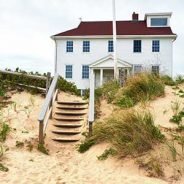 If you own a vacation home and you both rent it out and use it personally, you might save tax by taking steps to make sure it qualifies as a rental property this year. Vacation home expenses that qualify as rental property expenses aren't subject to the Tax Cuts and Jobs Act's (TCJA's) new limit on the itemized deduction for state and local taxes (SALT) or the lower debt limit for the itemized mortgage interest deduction. Rental or personal property? If you rent out your vacation home for 15 days or more, the expenses you can deduct depend on...
read more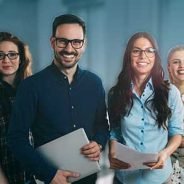 Classifying a worker as an independent contractor frees a business from payroll tax liability and allows it to forgo providing overtime pay, unemployment compensation, and other employee benefits. It also frees the business from responsibility for withholding income taxes and the worker's share of payroll taxes. This is why the federal government views misclassifying a bona fide employee as an independent contractor unfavorably. If the IRS reclassifies an independent contractor as an employee, your business could be hit with back taxes,...
read more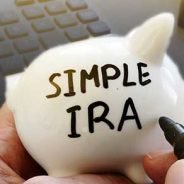 If your small business doesn't a retirement plan for its employees, you may want to consider a SIMPLE IRA. Offering a retirement plan can help you attract and retain employees while providing your business with valuable tax deductions. For a variety of reasons, a SIMPLE IRA can be a particularly appealing option for small businesses. The deadline for setting one up for this year is October 1, 2018. The basics SIMPLE stands for "savings incentive match plan for employees." These plans are simple to set up and administer. Unlike 401(k) plans,...
read more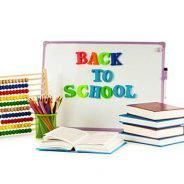 When teachers are setting up their classrooms for the new school year, it's common for them to pay for a portion of their classroom supplies out of pocket. A special tax break allows these educators to deduct some of their expenses. Due to some changes under the Tax Cuts and Jobs Act (TCJA), this educator expense deduction is especially important now. The old miscellaneous itemized deduction Before 2018, employee expenses were potentially deductible if they were unreimbursed by the employer and ordinary and necessary to the "business" of...
read more
If you gamble, be sure you understand the tax consequences. Both wins and losses can affect your income tax bill. Changes under the Tax Cuts and Jobs Act (TCJA) could also have an impact. Wins and taxable income You must report 100% of your gambling winnings as taxable income. The value of complimentary goodies ("comps") provided by gambling establishments must also be included in taxable income as winnings. Winnings are subject to your regular federal income tax rate, but you might pay a lower rate on gambling winnings this year because of...
read more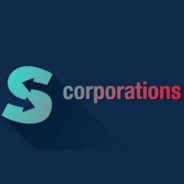 The S corporation business structure offers several advantages. These include limited liability for owners and no double taxation (at least at the federal level). But not all businesses are eligible, and with the new 21% flat income tax rate that now applies to C corporations under the TCJA, S corps may not be as attractive as they once were. Tax comparison The primary reason for electing S status is the combination of the limited liability of a corporation and the ability to pass corporate income, losses, deductions, and credits through to...
read more