Note: Tax advice, articles, and content contained on this site are intended for informational and educational purposes only. They are not a substitute for professional advice. Tax matters are can be extremely complex and vary greatly for each individual or company. Please click here to read our complete disclosure and disclaimer for the information presented on this site.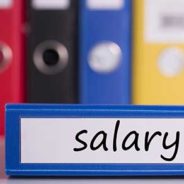 If you run your business as an S corporation, you're probably both a shareholder and an employee. As such, the corporation pays you a salary that reflects the work you do for the business. This means you (and your company) must remit payroll tax on some or all of your wages. By distributing profits in the form of dividends rather than salary, an S corporation and its owners can avoid payroll taxes on these amounts. Because of the additional 0.9% Medicare tax on wages in excess of $200,000 ($250,000 for joint filers and $125,000 for married...
read more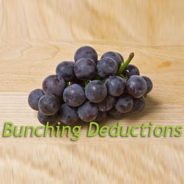 Many of the expenses that may qualify as miscellaneous itemized deductions are deductible only to the extent they exceed, in aggregate, 2% of your adjusted gross income (AGI). Bunching these expenses into a single year may allow you to exceed this "floor." So now is a good time to add up your potential deductions to date to see if bunching is a smart strategy for you this year. Should you bunch into 2016? If your miscellaneous itemized deductions are getting close, or have already exceed, the 2% floor you might want to consider incurring and...
read more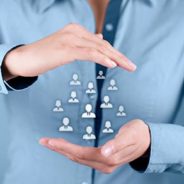 Many businesses use independent contractors as a way to keep payroll taxes to a minimum and reduce the cost of fringe benefits. But using outside workers may result in other problems. It's common for the IRS to question businesses about whether workers should be classified as employees or independent contractors for federal employment tax purposes. If the IRS reclassifies a worker as an employee, your company could be hit with back taxes, interest and penalties. You could also be liable for employee benefits that should have been provided but...
read more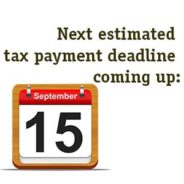 Paying the proper amount of tax by the annual federal income tax filing deadline isn't enough to avoid interest and penalties; you must also meet requirements for paying tax throughout the year through withholding and/or quarterly estimated tax payments. If you have income from sources such as self-employment, interest, dividends, alimony, rent, prizes, awards or the sales of assets, you may have to pay estimated tax. The rules Generally, you must pay estimated tax if both of these statements apply: You expect to owe at least $1,000 in tax...
read more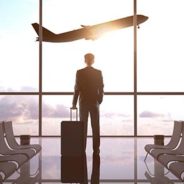 If you go on a business trip within the United States and tack on some vacation days, you can deduct some of your expenses. But exactly what can you write off? Transportation expenses Transportation costs to and from the location of your business activity are 100% deductible as long as the primary reason for the trip is business rather than pleasure. On the other hand, if vacation is the primary reason for your travel, then generally none of your transportation expenses are deductible. What costs can be included in your deduction? Travel to...
read more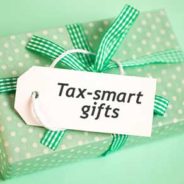 Giving away assets during your life will help reduce the size of your taxable estate, which is beneficial if you have a large estate that could be subject to estate taxes. For 2016, the lifetime gift and estate tax exemption is $5.45 million (twice that for married couples with proper estate planning strategies in place). Even if your estate tax isn't large enough for estate taxes to be a concern, there are other income tax consequences to consider. It's also possible the estate tax exemption could be reduced or your wealth could increase...
read more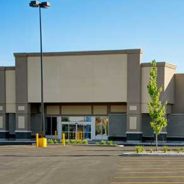 Business owners could see substantial tax savings faster by conducting cost segregation studies. These studies identify property components and their costs, allowing you to maximize current depreciation deductions by using shorter lives and speeding up depreciation rates available for the qualifying parts of the property. Depreciation rules Buildings generally are depreciated over 27.5 years (residential rental) or 39 years (commercial) using the straight-line method. This recovery period applies to real property, which includes buildings as...
read more
For anyone who takes a spin at roulette, cries out "Bingo!" or engages in other wagering activities, it's important to be familiar with the applicable tax rules. If you're not, you could be putting yourself at risk for interest or penalties. You could also be missing out on tax-saving opportunities. When You Win You must report 100% of your wagering winnings as taxable income. The value of complimentary goodies ("comps") provided by gambling establishments must also be included in taxable income because comps are considered gambling winnings....
read more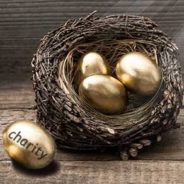 Last year a break valued by many charitable retirees was made permanent: the charitable IRA rollover. If you're age 70½ or older, you can make direct contributions ( up to $100,000 annually) from your IRA to qualified charitable organizations without owing any income tax on the distributions. Satisfy your Required Minimum Distributions A charitable IRA rollover can be used to satisfy required minimum distributions (RMDs). You must begin to take annual RMDs from your traditional IRAs in the year in which you reach age 70½. Failure to do so...
read more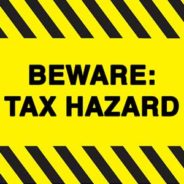 Investing in mutual funds is an easy way to diversify a portfolio. This is one reason why they're commonly found in retirement plans such as IRAs and 401(k)s. But if you hold these funds in taxable accounts, or are considering such investments, beware of these three tax hazards: High turnover rates. Mutual funds with high turnover rates can create income that's taxed at ordinary-income rates. Choosing funds that provide primarily long-term gains can save you more tax dollars because of the lower long-term rates. Earnings reinvestments....
read more