Note: Tax advice, articles, and content contained on this site are intended for informational and educational purposes only. They are not a substitute for professional advice. Tax matters are can be extremely complex and vary greatly for each individual or company. Please click here to read our complete disclosure and disclaimer for the information presented on this site.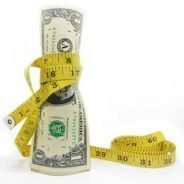 While the Tax Cuts and Jobs Act (TCJA) expands some tax breaks and reduces most income tax rates, it also limits or eliminates several itemized deductions that have been valuable to many individual taxpayers. Here are five common deductions you may see shrink or disappear when you file your 2018 income tax return: 1. State and local tax deduction. For 2018 through 2025, your total itemized deduction for all state and local taxes combined (including property taxes) is limited to $10,000 ($5,000 if you're married and filing separately). You...
read more
When you file your 2018 income tax return, in addition to the much-discussed tax rate cuts and reduced itemized deductions, you'll probably find some big tax law changes that affect you. For 2018 through 2025, the Tax Cuts and Jobs Act (TCJA) has made significant changes to personal exemptions, standard deductions, and the child credit. The degree to which these changes will affect you depends on whether you have dependents and, if so, how many. It also depends on whether you typically itemize your deductions. 1. No more personal exemptions...
read more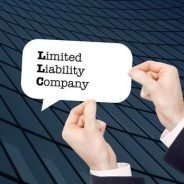 Limited liability company (LLC) members commonly claim that their distributive shares of LLC income (after deducting compensation for services in the form of guaranteed payments) aren't subject to self-employment (SE) tax. But the IRS has been cracking down on LLC members it claims have underreported SE income, with some success in court. SE tax background Self-employment income is subject to a 12.4% Social Security tax (up to the wage base) and a 2.9% Medicare tax. Generally, if you're a member of a partnership (including an LLC taxed as a...
read more
The 2018 income tax return filing season was opened by the IRS on January 28. Even if you typically don't file until much closer to the April 15 deadline, this year you might consider filing as soon as possible. Why? You can potentially protect yourself from tax identity theft as well as reaping other benefits. What is tax identity theft? In a tax identity theft scheme, a thief uses your personal information to file a fraudulent tax return early in the filing season and claim a bogus refund. You only discover the fraud when you file your...
read more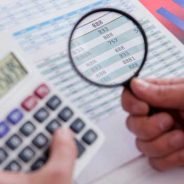 The flat 21% federal income tax rate for C corporations under the Tax Cuts and Jobs Act (TCJA) has been great news for these entities and their owners. However, some fundamental tax truths for C corporations largely remain the same: C corporations are subject to double taxation. This occurs when corporate income is taxed once at the corporate level and again at the shareholder level as dividends are paid out. However, the cost of double taxation is now generally less because of the 21% corporate rate. And double taxation isn't a problem when...
read more
If you're like many Americans, letters from your favorite charities have been appearing in your mailbox in recent weeks acknowledging your 2018 year-end donations. But what do you do if you haven't received such a letter? Is it still possible to claim an itemized deduction for the gift on your 2018 income tax return? Basic requirements To support a charitable deduction, you need to comply with IRS substantiation requirements. This generally includes obtaining a contemporaneous written acknowledgment from the charity stating the amount of the...
read more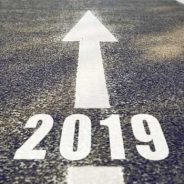 A variety of the tax-related limits that affect businesses are indexed annually for inflation, and many of these have gone up for 2019. Here's a look at some that may affect you and your business. Deductions Section 179 expensing: Limit: $1.02 million (up from $1 million) Phaseout: $2.55 million (up from $2.5 million) Income-based phase-ins for certain limits on the Sec. 199A qualified business income deduction: Married filing jointly: $321,400-$421,400 (up from $315,000-$415,000) Married filing separately: $160,725-$210,725 (up from...
read more
The Tax Cuts and Jobs Act (TCJA) generally reduced individual tax rates for 2018 through 2025, but some taxpayers could see their taxes go up due to reductions or eliminations of certain tax breaks. Additionally, some cases taxpayer's rates may go up due to their filing status, while some may see additional tax savings due to their filing status. Unmarried vs. married taxpayers In an effort to further eliminate the marriage "penalty," the TCJA made changes to some of the middle tax brackets. As a result, some single and head of household...
read more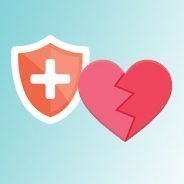 Most provisions of the Tax Cuts and Jobs Act (TCJA) went into effect in 2018 and apply either through 2025 or are permanent, but there are two major changes under the act for individuals that begin in 2019. Here's a closer look. 1. Medical expense deduction threshold With rising health care costs, claiming whatever tax breaks related to health care that you can is more important than ever. But there's a threshold for deducting medical expenses that was already difficult for many taxpayers to meet, and it may be even harder to meet this year....
read more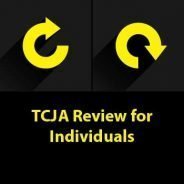 There isn't too much you can do to reduce your 2018 income tax liability now that 2019 has begun. But it's smart to begin preparing for filing your 2018 return. Because the Tax Cuts and Jobs Act (TCJA), which was signed into law at the end of 2017, will likely have a major impact on your 2018 taxes, it's a good time to review the most significant provisions impacting individual taxpayers. Rates and exemptions Generally, taxpayers will be subject to lower tax rates for 2018. But a couple of rates stay the same, and changes to some of the...
read more