Note: Tax advice, articles, and content contained on this site are intended for informational and educational purposes only. They are not a substitute for professional advice. Tax matters are can be extremely complex and vary greatly for each individual or company. Please click here to read our complete disclosure and disclaimer for the information presented on this site.
Here are some of the key tax-related deadlines affecting businesses and other employers during the third quarter of 2019. Please, keep in mind that this list isn't all-inclusive, so there may be additional deadlines that apply to your situation. Contact us to ensure you meet all applicable deadlines and to learn more about the filing requirements. July 31 Report income tax withholding and FICA taxes for the second quarter of 2019 (Form 941) and pay any tax due. (See the exception below, under "August 12.") File a 2018 calendar-year retirement...
read more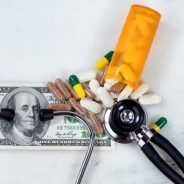 Many people now contribute to, or are thinking about setting up, Health Savings Accounts (HSAs) to help defray health care costs. With these accounts, individuals have the ability to pay for certain medical expenses on a tax advantaged basis. The basics With HSAs, you take more responsibility for your health care costs. If you're covered by a qualified high-deductible health plan, you can contribute pretax income to an employer-sponsored HSA — or make deductible contributions to an HSA which you set up yourself. You own the account, which can...
read more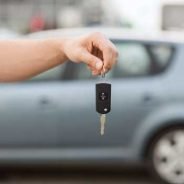 You've most likely seen or heard ads urging you to donate your car to charity. One organization states you can "Make a difference and receive tax savings." But donating your vehicle may not result in a big tax deduction. It may not result in any deduction at all. Trade in, sell or donate? Say you're buying a new car and want to get rid of your old one. Among your options are trading in the vehicle to the dealer, selling it yourself, or donating it to charity. If you donate the vehicle, the tax deduction depends on whether you itemize and what...
read more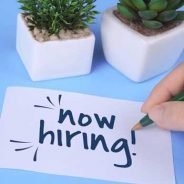 Is your business planning to hire this summer? If the employees come from certain "targeted groups," you may be eligible for the Work Opportunity Tax Credit (WOTC). This includes youth whom you bring in this summer for two or three months. The maximum credit you can claim is $2,400 to $9,600 for each eligible employee. 10 targeted groups An employer is generally eligible for the credit only for qualified wages paid to members of these 10 targeted groups: Qualified members of families receiving assistance under the Temporary Assistance for...
read more
You may consider moving to another state when you retire for the weather or to be closer to your loved ones. Don't forget to factor state and local taxes into the equation. Establishing residency for state tax purposes may be more complicated than it initially appears to be. Identify all applicable taxes It may seem like a no-brainer to simply move to a state with no personal income tax. But, in order to make a good decision, you must consider all taxes that can potentially apply to a state resident. In addition to income taxes, these might...
read more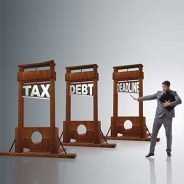 A harsh penalty can be imposed if federal income tax and employment taxes (including Social Security) are withheld from employees' paychecks and not handed over to the IRS. This penalty can be assessed personally against a "responsible individual." There are escalating penalties if a business makes payroll tax payments late. And if an employer fails to make them, the IRS will crack down hard. With the "Trust Fund Recovery Penalty," also known as the "100% Penalty," the IRS can assess the entire unpaid amount against a responsible person who...
read more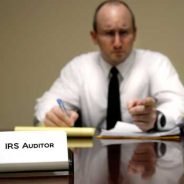 The IRS recently released its audit statistics for the 2018 fiscal year, and fewer taxpayers had their returns examined compared with prior years. However, even though a smaller percentage of tax returns are being chosen for audit these days, that won't be much consolation if yours is one of them. Latest statistics Overall, just 0.59% of individual tax returns were audited in 2018, compared to 0.62% in 2017. This was the lowest percentage of audits conducted since 2002. However, as in the past, those with very high incomes face greater odds....
read more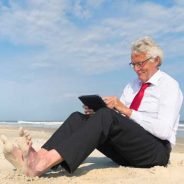 Summer is just almost here, so you may be thinking about getting some vacation time. If you're self-employed or a business owner, you have a golden opportunity to combine a business trip with a few extra days of vacation and offset some of the cost with a tax deduction. But be careful, or you might not qualify for the write-offs you expect. Basic rules Business travel expenses can potentially be deducted if the travel is within the United States and the expenses are: "Ordinary and necessary" and Directly related to the business. Note: The tax...
read more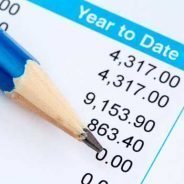 Due to the massive changes in the Tax Cuts and Jobs Act (TCJA), there were a lot of surprises during the 2019 filing season. Some filers who were accustomed to getting a refund wound up owing money. The IRS reports that the number of refunds paid this year is down from last year — and the average refund is lower. As of May 10, 2019, the IRS paid out 101,590,000 refunds averaging $2,868. This compares with 102,582,000 refunds paid out in 2018 with an average amount of $2,940. Of course, receiving a tax refund shouldn't necessarily be your...
read more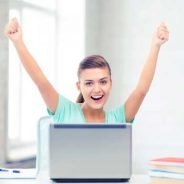 If you're a business owner with children (or grandchildren) and you hire them this summer, you can obtain tax breaks and other nontax benefits. The kids can gain on-the-job experience, save for college, and learn how to manage money. And you may be able to: Shift your high-taxed income into tax-free or low-taxed income, Realize payroll tax savings (depending on the child's age and how your business is organized), and Enable retirement plan contributions for the children. It must be a real job You get a business tax deduction for employee wage...
read more