Note: Tax advice, articles, and content contained on this site are intended for informational and educational purposes only. They are not a substitute for professional advice. Tax matters are can be extremely complex and vary greatly for each individual or company. Please click here to read our complete disclosure and disclaimer for the information presented on this site.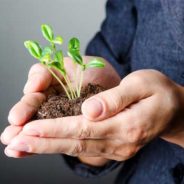 "Going green" at home — whether it's your principal residence or a second home — can reduce your tax bill in along with your energy bill, all while helping the environment, too. The catch is that, to reap all three benefits, you need to buy and install certain types of renewable energy equipment in the home. Invest in green and save green For 2018 and 2019, you may be eligible for a tax credit of 30% of expenditures (including costs for site preparation, assembly, installation, piping, and wiring) for installing the following types of...
read more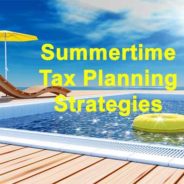 With its many changes to individual tax rates, brackets and breaks, the Tax Cuts and Jobs Act (TCJA) means taxpayers need to revisit their tax planning strategies. Strategies that were once tried-and-true could no longer save or defer tax. But some hold up for many taxpayers and will be more effective if you begin implementing them this summer instead of waiting until year end. Take a look at these three ideas, and contact us to discuss what midyear strategies make sense for you. 1. Look at your bracket Under the TCJA, the top income tax rate...
read more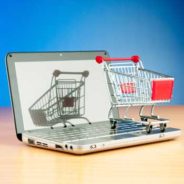 You've probably heard about the recent U.S. Supreme Court ruling that allows state and local governments to impose sales taxes on more out-of-state online sales. The ruling in South Dakota v. Wayfair, Inc. is welcome news for brick-and-mortar retailers. These retailers felt previous rulings gave an unfair advantage to their online competition. State and local governments are pleased to potentially be able to collect more sales tax. But for businesses with out-of-state online sales that haven't had to collect sales tax from out-of-state...
read more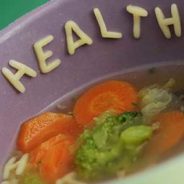 There's still a great deal of uncertainty about the Affordable Care Act and how this uncertainty will impact health care costs. So it's critical to leverage all tax-advantaged ways to fund these expenses, including HSAs, FSAs and HRAs. Here's how to make sense of this alphabet soup of health care accounts. HSAs If you're covered by a qualified high-deductible health plan (HDHP), you can contribute pretax income to an employer-sponsored Health Savings Account — or make deductible contributions to an HSA you set up yourself — up to $3,450 for...
read more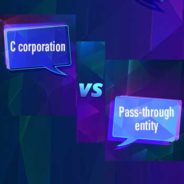 For tax years beginning in 2018 and beyond, the Tax Cuts and Jobs Act (TCJA) created a flat 21% federal income tax rate for C corporations. Under prior law, C corporations were taxed at rates as high as 35%. The TCJA also reduced individual income tax rates, which apply to sole proprietorships and pass-through entities, including partnerships, S corporations, and, typically, limited liability companies (LLCs). The top rate, however, dropped only slightly, from 39.6% to 37%. On the surface, that may make choosing C corporation structure seem...
read more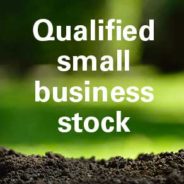 While the Tax Cuts and Jobs Act (TCJA) reduced most ordinary-income tax rates for individuals, long-term capital gains rates remain the same at 0%, 15% and 20%. The 0% rate generally applies to taxpayers in the bottom two ordinary-income tax brackets (now 10% and 12%), but you no longer have to be in the top ordinary-income tax bracket (now 37%) to be subject to the top long-term capital gains rate of 20%. Many taxpayers in the 35% tax bracket also will be subject to this 20% rate. So finding ways to defer or minimize taxes on investments is...
read more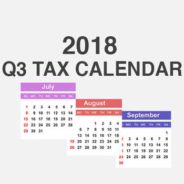 Here are some of the key tax-related deadlines affecting businesses and other employers during the third quarter of 2018. Keep in mind this list isn't all-inclusive. There may be additional deadlines that apply to your situation. Contact us to ensure you're meeting all applicable deadlines and learn more about the filing requirements. July 31 Report income tax withholding and FICA taxes for second quarter 2018 (Form 941), and pay any tax due. (See the exception below, under "August 10.") File a 2017 calendar-year retirement plan report (Form...
read more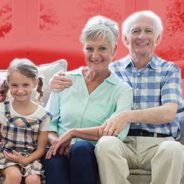 The massive changes the TCJA (Tax Cuts and Jobs Act) made to income taxes have attracted the most attention, but the new law also made major changes to gift and estate taxes. While the TCJA didn't repeal these taxes, it did significantly reduce the number of taxpayers who'll be subject to them – at least for the next several years. Nevertheless, factoring taxes into your estate planning is still important. Exemption increases The TCJA more than doubles the combined gift and estate tax exemption and the generation-skipping transfer (GST)...
read more
When many Americans retire they locate to another state. If you're thinking about such a move, state and local taxes should factor into your decision. Income, property and sales tax Choosing a state that has no personal income tax may appear to be your best option. But once you consider property and sales taxes that might not be the case. For example, suppose you've narrowed your decision down to two states: State 1 has no individual income tax, and State 2 has a flat 5% individual income tax rate. At first glance, State 1 might appear to be...
read more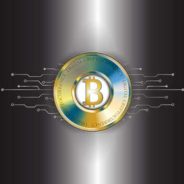 Virtual currency has become increasingly popular over the last several years. Bitcoin is the most widely recognized form of virtual currency, also commonly referred to as digital, electronic or crypto currency. While most small businesses aren't accepting bitcoin or other virtual currency payments from their customers yet, more and more larger businesses are. And the trend may trickle down to smaller businesses. Businesses also can pay employees or independent contractors with virtual currency. But what are the tax consequences of these...
read more