Note: Tax advice, articles, and content contained on this site are intended for informational and educational purposes only. They are not a substitute for professional advice. Tax matters are can be extremely complex and vary greatly for each individual or company. Please click here to read our complete disclosure and disclaimer for the information presented on this site.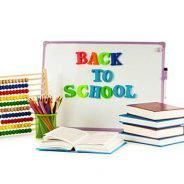 When teachers are setting up their classrooms for the new school year, it's common for them to pay for a portion of their classroom supplies out of pocket. A special tax break allows these educators to deduct some of their expenses. Due to some changes under the Tax Cuts and Jobs Act (TCJA), this educator expense deduction is especially important now. The old miscellaneous itemized deduction Before 2018, employee expenses were potentially deductible if they were unreimbursed by the employer and ordinary and necessary to the "business" of...
read more
If you gamble, be sure you understand the tax consequences. Both wins and losses can affect your income tax bill. Changes under the Tax Cuts and Jobs Act (TCJA) could also have an impact. Wins and taxable income You must report 100% of your gambling winnings as taxable income. The value of complimentary goodies ("comps") provided by gambling establishments must also be included in taxable income as winnings. Winnings are subject to your regular federal income tax rate, but you might pay a lower rate on gambling winnings this year because of...
read more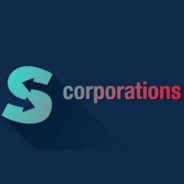 The S corporation business structure offers several advantages. These include limited liability for owners and no double taxation (at least at the federal level). But not all businesses are eligible, and with the new 21% flat income tax rate that now applies to C corporations under the TCJA, S corps may not be as attractive as they once were. Tax comparison The primary reason for electing S status is the combination of the limited liability of a corporation and the ability to pass corporate income, losses, deductions, and credits through to...
read more
The tax legislation getting the most attention these days is the Tax Cuts and Jobs Act (TCJA) signed into law last December, as well as the possible "Tax Reform 2.0" that Congress might pass this fall. But for certain individual taxpayers, what happens with "extenders" legislation is also important. Recent history In December of 2015, Congress passed the PATH Act, which made a multitude of tax breaks permanent. However, there were a few valuable breaks for individuals that it extended only through 2016. The TCJA didn't address these breaks,...
read more
The Tax Cuts and Jobs Act (TCJA) liberalized the eligibility rules for using the cash method of accounting, making this method — which is simpler than the accrual method — available to more businesses. Now the IRS has provided procedures small business taxpayers can use to obtain automatic consent to change their method of accounting under the TCJA. It pays to consider whether switching methods would be beneficial to you if you have the option to use either accounting method. Cash vs. accrual Generally, cash-basis businesses recognize income...
read more
Converting a traditional IRA to a Roth IRA can provide you with tax-free growth and tax-free withdrawals in retirement. But what if you convert your traditional IRA — subject to income taxes on all earnings and deductible contributions — and then discover you would have been better off if you hadn't converted it? Before the Tax Cuts and Jobs Act (TCJA), you could undo a Roth IRA conversion using a "recharacterization." Effective with 2018 conversions, the TCJA permanently prohibits recharacterizations. But you may still be able to undo a...
read more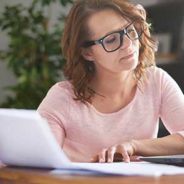 There was talk of repealing the individual alternative minimum tax (AMT) as part of last year's tax reform legislation. However, the repeal wasn't included in the final version of the Tax Cuts and Jobs Act (TCJA), but the TCJA will reduce the number of taxpayers who are subject to the AMT. Now is a good time to familiarize yourself with the changes, assess your AMT risk, and see if there are any steps you can take during the last several months of the year to avoid the AMT, or at least minimize any negative impact. AMT vs. regular tax The top...
read more
Under the Tax Cuts and Jobs Act (TCJA), employees can no longer claim the home office deduction. However, if you run a business from your home or are otherwise self-employed and use part of your home for business purposes, the home office deduction may still be available to you. Home-related expenses Homeowners can claim itemized deductions for property tax and mortgage interest on their principal residences, subject to certain limits. Most other home-related expenses, such as utilities, insurance and repairs, aren't deductible. But if you...
read more
Once upon a time, some parents and grandparents would attempt to save tax by putting investments in the names of their young children or grandchildren in lower income tax brackets. In order to discourage such strategies, Congress created the "kiddie" tax in 1986. Since then, this tax has gradually become more far-reaching. Now, under the Tax Cuts and Jobs Act (TCJA), the kiddie tax has become more dangerous than ever. A short history Years ago, the kiddie tax applied only to children under age 14 — which still provided families with ample...
read more
Meal, vehicle and travel expenses are common deductions for businesses. But if you don't document these expenses properly, you could find your deductions denied by the IRS. A critical requirement Subject to various rules and limits, business meal (generally 50%), vehicle and travel expenses may be deductible, whether you pay for the expenses directly or reimburse employees for them. Deductibility depends on a variety of factors, but generally the expenses must be "ordinary and necessary" and directly related to the business. However, proper...
read more