The clocks aren't the only things that have recently changed here at Adam Traywick, CPA. Over the last couple of months we've been updating, upgrading, and doing everything we can to make things easier and better for our clients.
The first thing you've probably noticed is our new and improved website. We had some great information on the old site, but many of you expressed concern that you have trouble locating the information you need. Our new site:
Is organized to make things easier to find
Gives you a better understanding of the accounting services we provide
Let's you request an appointment online
Links you to more of the resources you need
And more
While you're poking around on the site to see all the changes and new information we've added, take a second to subscribe to our e-mail newsletter. Depending on which page you're on, you'll find the subscription box either on the right side or at the bottom of the page.
As soon as you sign-up you'll be redirected to a page with helpful tips to save you money on your taxes. After you've subscribed, keep an eye on your inbox for more helpful information.
Then, you'll receive one or two email newsletters each month focused on important, and timely, information you can use. We promise not to bury you in email you can't keep up with or pelt you with information overload. Our newsletter will cover things like:
How to keep from overpaying on your taxes
How to steer clear of mistakes that could flag you for an audit
Keeping your QuickBooks up to date
How to pay less to your CPA
And more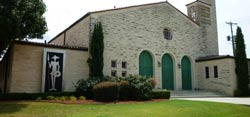 Last, but far from least, our offices have made a change too. Don't worry; you won't need to load anything new into your GPS to find us. We're still located inside the La Mancha Business Center.
We've moved down the hall to suite 133. While we enjoyed the "intimacy" of our old office, the size made it a little tough to have meetings. If more than two people were involved we tended to be right on top of each other. The new office is much larger so if you come in with a couple of your colleagues nobody will have to stand in the hall. We're still getting settled in so there are some stray boxes here and there, but we invite you to swing by and check out the new space.
We hope you like the changes!