Retirement Planning for Small Business Owners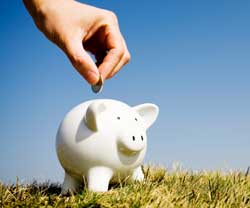 As a small business owner you're probably focused the most on current daily operations, quarterly and annual forecasts, and all the other things that get in the way of planning for your own long-term future.
Your future is going to be here sooner than you know it, and if you want your business to fund your retirement there are certain steps you need to take. There are specific rules your company retirement plan must follow to qualify under IRS rules. Among them are specific rules about which employees must be covered under the plan.
Contact Adam Traywick, CPA to discuss the benefits of each type of plan available and determine which one best meets your needs.
Prepare for Your Future Today
Adam Traywick, CPA provides small business accounting and tax preparation services in the Dallas-Ft.Worth-Arlington Metroplex.
Ready to get started? Call 817-381-5520 now for financial statement preparation or fill out or contact form!
Start Your Business Off Right:
If you're starting a new business you're probably thinking about a thousand things at once, and setting up your bookkeeping and accounting systems may not seem like a priority yet. However, meeting with a CPA now to start things right will save you countless hours, frustration, and money.
Take a moment to book a free initial consultation with Adam Traywick, CPA now! Remember: The best problem is the one you fix before it can happen.