Tax Services for Individuals
While the majority of the work done at Adam Traywick, CPA is focused on small business accounting, businesses are made up of people, and those people need accounting help with their personal finances too. That's why we offer the following types of tax accounting service and accounting solutions for individuals.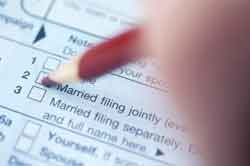 Individual Tax Services
The only things that are certain in life are death and taxes. If you've ever been up to your neck in receipts on April 14th, it may have crossed your mind that dying would be preferable to dealing with your taxes.
The IRS estimates that it takes the average American 22 hours to do their taxes every year. This year, take back your 22 hours by letting Adam Traywick, CPA handle your tax preparation and filing.
Adam has filed returns in all 50 states, and currently has clients throughout the southeast. Adam guarantees:
Accurate Returns
Quick Turn-Around
Outstanding Customer Service
So stop straining your brain trying to understand IRS publications, hoping you understood them correctly, and praying you didn't miss anything. Let Adam make your taxes easy and painless so you can spend those 22 hours doing something you WANT to do.
Tired of paying too much in taxes? Stop paying more than you have to. Adam has saved people thousands of dollars in taxes over the years. He'll be happy to analyze your situation and suggest tax savings strategies to help you save money this year!
IRS Tax Representation
Did you get some scary mail from the IRS? IRS audits and issues can make even the most seasoned of business-owners quake in their boots. Fortunately for you Adam Traywick, CPA has significant experience working with clients and the IRS to resolve problems quickly; helping you get out from under the stress and emotional toll an IRS audit brings with it.
If you're facing problems with the IRS, you don't have to face them alone. Adam Traywick, CPA will stand beside, helping you to get the most favorable outcome with:
Audit Support
Appeals
Offers in Compromise
Payment Plans
Innocent Spouse Relief
Step Collections, Liens, Levies, & Seizures
Click below to schedule your free initial consultation with Adam Traywick, CPA for all your individual accounting service needs today!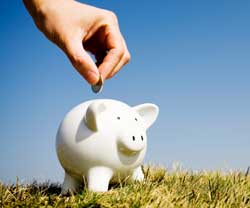 Retirement Planning
Is your retirement sneaking up on you? Ask anyone who has recently retired and they'll probably tell you that it seemed like just yesterday that retirement was a far off dream.
Your retirement is meant to be a time for us to enjoy your golden years, relax, and do the things you never had time for. But if you haven't done the right financial planning, the idea of retirement isn't nearly as relaxing. Do you know where your retirement money will come from?
Do you know what the differences are when it comes to:
IRA
Roth IRA
401(k)
SEP
Simple IRA
All the other retirement plans
Adam Traywick, CPA can make planning for your retirement simple and easy. He'll work with you to discuss how much you'll need to retire, how much you'll need to save, and the best way to go about it. He'll even show you how you might be able to get a break on your taxes along the way!