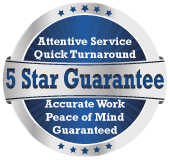 Getting accounting services from Adam Traywick, CPA means you can relax with the knowledge that your taxes, personal accounting, and small business accounting are being handled by a professional who will make sure:
You understand everything that's going on with your finances
Everything is reported correctly and accurately
Forms and payments are taken care of on time
You pay the least amount of taxes legally allowed
Clients who hire Adam Traywick, CPA for their small business accounting also get the benefit of operations monitoring to increase profitability. This also allows you to take advantage of strategic planning opportunities as they arise.
Click on the images below for more detailed information on
Adam Traywick, CPA's accounting services.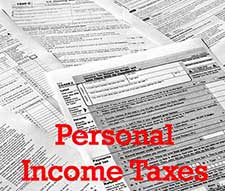 ---
Note: Tax advice, articles, and content contained on this site are intended for informational and educational purposes only. They are not a substitute for professional advice. Tax matters are can be extremely complex and vary greatly for each individual or company. Please click here to read our complete disclosure and disclaimer for the information presented on this site.
Tax season may have just ended for most people, but for small business owners, it's always good to have an accountant on your side! It's never too early to get your book-keeping in order. Call Adam Traywick today at 817-381-5520 to schedule a consultation!
Small Business Accounting Services Include:
Financial Statement Preparation
Business Tax Preparation
Compilations and Reviews
IRS representation
Payroll Accounting
QuickBooks Support
Retirement Planning