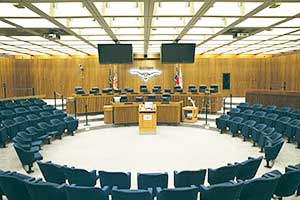 Fort Worth city council members have unanimously passed a new ordinance aimed at short-term rental properties. The new rules are designed to make it easier for the city to cite short-term rentals operating illegally in residential areas, to give legal short-term rentals a path to registration, and to increase hotel occupancy tax revenue for the city.
The registration deadline for all short-term rental properties is June 1, 2023, however the new standards and requirements go into effect immediately. Property owners operating illegal short-term rentals will have 30 to 45 days to comply with the law. The city also plans to contact short-term rental property owners about the next steps they need to take for registration.
The full list of changes includes:
Short-term rentals where allowed by zoning to register.
An annual registration and fee: $150 for the initial year and $100 per year for renewals.
Registrations would be nontransferable.
Collection of hotel occupancy tax for the property.
Minimum stay is one night.
A local responsible party must be available 24/7 to respond to concerns at the property. The local responsible party may be the property owner or an operator working on behalf of the owner.
No more than one group would be allowed to inhabit the property at a time.
Rentals would be limited to two persons per bedroom, plus two additional persons, with a maximum of 12 people staying in the property at one time.
Only on-premise parking would be allowed.
No events or parties would be allowed.
The host would be required to provide instructions to comply with noise, trash, parking and curfew ordinances.
Advertising and operation of short-term rentals without registration would be prohibited.
Registration may be revoked based on violations.
In Fort Worth, short-term rentals are only allowed in specific areas zoned for them (commercial or industrial areas as well as mixed-use areas that include both commercial properties and residential properties.) Short-term rentals aren't allowed in areas zoned solely for residential use.
While it was putting together these standards and requirements, the city found just 68 short-term rentals are legally operating where they're supposed to in Cowtown and 565 short-term rentals are currently NOT operating where they're supposed to.
The new rules and regulations are for short-term rentals operating legally. Those not in the correct zoning areas will face different consequences for zoning violations.
Mayor Mattie Parker acknowledged the city's position on short-term rentals could change depending on state law. She signaled that the conversation is not over, despite the newly passed ordinance.